Northam statement on progress of General Assembly session at Crossover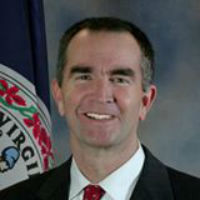 Governor Ralph Northam released a statement at the midpoint of the 2018 legislative session.
"As the General Assembly crosses the midpoint of the 2018 legislative session, I am encouraged by the spirit of cooperation and bipartisanship that has defined my first month in office. So far this session, we have worked together, Democrats and Republicans, to make progress on a number of issues that will make life better for all Virginians. Those priorities include raising the felony larceny threshold for the first time in decades, giving student loan borrowers new tools and resources to manage their debt, and a commitment to smart regulatory reform.
"These are just some of priorities that we have been sent to Richmond to address, but our biggest work is still ahead of us. It will require more of the commitment to bipartisanship and productivity that has distinguished this session from years past.
"Virginians have tasked us with expanding healthcare access to nearly 400,000 people who need it. I am pleased that the dialogue on how we can best accomplish this goal is still ongoing. I am confident we have the capacity to meet this challenge together, in a way that works for all of us.
"Fixing Metro, an integral part of our economy, is critical this year. This is not a regional priority, it is a Virginia priority and I remain hopeful that we will find a solution to its revenue challenges in the weeks to come.
"As we work to repeal the freeze on electric utility rates, I am pleased that the General Assembly continues to work constructively on this important issue. We came away from the negotiating table with a product that made substantial improvements to the original legislation and current law; however, just as I promised on my first day in office, I will weigh final legislation by one standard: whether it is doing the most good for the most Virginians. If we can do better by consumers, we should, and I look forward to continuing to work with the General Assembly on getting this right.
"We have made great progress on important issues, but we won't solve every problem this year. As we look back on the legislation that has not made it through crossover, it is clear that Virginians' voices are not being heard on many key issues, including preventing gun violence, increasing access to the voting booth and protecting all Virginians from discrimination based on gender or sexual orientation.
"The first half of this legislative session represents the most productive period I have seen since I came to the General Assembly in 2008 and we are just getting started. I look forward to working with Democrats and Republicans in the legislature to continue this progress and meet the challenges our fellow Virginians have asked us to solve."