Northam statement on Senate budget, Medicaid expansion vote
Update: 8:19 p.m. Governor Ralph Northam issued the following statement on the House of Delegates passage of a budget that includes Medicaid expansion, which will increase healthcare access for up to 400,000 Virginians:
"Today the General Assembly sent a budget to my desk that will improve the lives of all Virginians. It will expand health care for up to 400,000 people who need it. It will invest in schools, workforce training, public safety, and an economy that works better for every Virginian, no matter who they are or where they live.
"This budget is the culmination of five years of effort to bring our taxpayer dollars home from Washington and expand Medicaid. As a doctor, I'm so proud of the significant step we've taken together to help Virginians get quality, affordable care.
"This budget doesn't just expand healthcare access to those who need it most, it also invests in core economic priorities like education and workforce training and significantly increases the cash reserves that insulate our state finances from economic disruption.
"This is the best reflection of what we can accomplish when we do things the Virginia Way, and I want to thank the Virginia Senate and House of Delegates for their good faith efforts to come to this historic agreement.
"The loudest voices in this long-standing conversation on Medicaid expansion have been those of Virginians. We have heard you. Thank you. I also want to acknowledge Governor Terry McAuliffe for his unrelenting effort to expand healthcare access while he was in office, and every member of the General Assembly who stood up today and did the right thing for their constituents. This is a victory for all Virginians.
"Going forward, my team and I will review this budget when it reaches my desk to ensure that there are no technical issues or unintended problems that may warrant an amendment and act upon it as quickly as possible."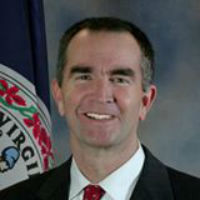 Governor Ralph Northam today issued the following statement on the Virginia Senate's passage of a budget that includes Medicaid expansion.
"Today a bipartisan group of leaders in the Virginia Senate voted to make history and make people's lives better. The budget the Senate passed today expands health care to Virginians, invests in core economic priorities and strengthens the cash reserves we need for a rainy day. By passing this budget, the Senate made a clear statement that Virginia is a place where leaders still work together to get things done for the people who send us here.
"We have been having this conversation for some time in Virginia – now we are on the verge of delivering. I look forward to seeing this budget pass the House of Delegates so that my team and I can review and act upon it as quickly as possible."
Comments