Northam statement on expanded healthcare coverage in House budget proposal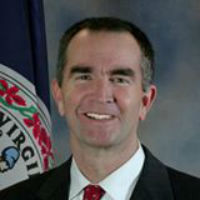 Governor Ralph Northam released the following statement today after the House Appropriations Committee released its amendments to the 2018-20 Biennial Budget.
"This budget proposal extends health coverage to hundreds of thousands of Virginians who need it. I want to thank Speaker Cox, Chairman Jones and delegates in both parties for the leadership they have demonstrated on this issue. I also want to thank Leader Toscano, his caucus and advocates in every corner of Virginia for the years of work on this issue that helped make this historic step possible.
"I have long supported a simple and straightforward expansion of Medicaid. However, I respect the priorities of the House majority and I am encouraged by and supportive of our work together to bring about a new "Virginia Way" on Medicaid. We can and should expand coverage and provide significant training resources, counseling, and incentives to connect Virginians with employment opportunities.
"I look forward to working with the House and Senate to finalize this proposal, ensure its passage and pursue an implementation plan that will provide the benefits of expanded coverage to Virginia families."