Northam issues plan to combat Virginia opioid, heroin crisis
Democratic Party gubernatorial nominee Ralph Northam unveiled his policy plan to fight back against the prescription drug and heroin epidemic that ravages our nation and Virginia.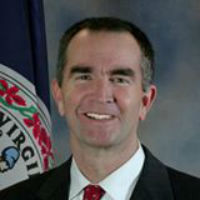 "The opioid and heroin crisis is one of the most formidable challenges we face in the commonwealth," said Northam. "It truly is a public health emergency, and we're feeling it deeply in Virginia. As governor, I'll take on this challenge with a multifaceted approach by providing the necessary treatment and recovery resources, working with law enforcement, and fighting to eliminate interstate opioid 'shopping.' Virginians deserve a leader who takes this crisis as seriously as they do."
During Northam's tenure as lieutenant governor, Virginia increased access to naloxone, the drug needed to counter the effects of opioid overdose. Governor McAuliffe also declared opioid addiction a public health emergency in the Commonwealth.
The Northam Plan
Provide treatment and recovery resources for all Virginians who need them
Re-institute the emergency declaration in response to the opioid crisis.
Fight to ensure essential health benefits remain the law of the land.
Identify and implement sustainable, innovative, and cost-effective solutions to the opioid crisis, with the Virginia Medicaid comprehensive Addiction and Recovery Treatment Services (ARTS) program as a model.
Bring back all available federal funds, including Medicaid expansion.
Resubmit the state's Delivery System Reform Incentive Program (DSRIP) waiver as a more robust research and demonstration waiver (1115).
Fund supportive housing for people with addiction, with a focus on pregnant and parenting women.
Develop a nurse home-visiting program for pregnant women with addiction and substance-exposed infants including babies with neonatal abstinence syndrome.
Ensure access to Long-Acting Reversible Contraception (LARC) for women struggling with opioid use
Create a provider warm line so that front line providers can access addiction experts and ensure they are using the latest evidence-based treatment for those with addiction.
Partner with emergency rooms (ERs), primary care clinics, schools, and law enforcement to ensure all people at risk are screened and offered treatment.
Provide evidence-based addiction treatment services, and work to ensure that commercial and Medicare Advantage health plans offer the same benefits.
Ensure progress, transparency, and accountability
Create a public dashboard with data on opioid overdose metrics that will be updated in as close to real-time as possible and posted online, enabling state and local officials to focus on Virginia communities with the greatest need and address problems early.
Appoint a point person to coordinate opioid efforts and lead comprehensive efforts across agencies and departments to end the epidemic.
Support law enforcement as they encounter the effects of addiction on the front lines
Increase community access to Naloxone, and propose that every police officer should carry Naloxone.
Advocate for jail diversion programs and innovative treatment approaches rather than furthering the costly cycle of incarceration.
Support jail-based addiction programs and partnerships that provide evidence-based treatment.
Provide transitional treatment programming and recovery-based services for people reentering the community post-incarceration.
Eliminate interstate opioid "shopping" and promote non-opioid pain treatment
Continue to educate providers and to ensure that current and future providers know when and how to prescribe opioids safely and when to prescribe alternatives.
Seek additional authority to fully leverage Virginia's Prescription Monitoring Program (PMP) to identify and stop inappropriate prescribing and shut down opioid pill mills.
Convene regional summits with physicians from surrounding states to ensure we are coordinating best practices and that our provider community, and the professional organizations representing them, are working together.
Work with commercial and Medicare Advantage health plans to ensure that they also remove the Prior Authorization barriers for all evidence-based, non-opioid pain relievers, so all insured Virginians have access to alternative non-opioid pain relievers.
Ensure availability for evidence-based treatments such as behavioral health and physical therapy
Provide support and training to Virginia's on-the-ground workforce
Train incoming and existing staff on the role of trauma in addiction as well as evidence-based screening and treatment for opioid addiction.
Engage with higher education programs to train our students on how to treat addiction and chronic pain when they enter the workforce.
Support Virginians in recovery and recognize that addiction is a disease
Promote Peer Recovery Specialists and address barrier crimes that keep people with certain criminal records, often as a result of a long-ago period of active addiction, from being able to work in helping professions where they are needed the most.
Help fund and support student recovery communities on Virginia's college campuses.
Recognize that addiction is a disease, and it is indeed treatable and manageable.
Invest in school-based health centers that will increase addiction screening and treatment for students and provide prevention and awareness campaigns for students and adults.
Empower communities to build resilience and work together to address addiction
Provide resources to support each community's existing coalition of health care, law enforcement, schools, corrections, housing, churches, and recovery organizations, or form a new coalition if none exists.
Provide near real-time data to inform these community efforts.
Convene community leaders in regional meetings to share best practices and lessons learned from fighting the epidemic.
Ensure that Peer Recovery Specialist trainings are offered in the areas with the greatest need.
Support new training programs for health professionals such as substance abuse counselors and social workers at community colleges with a focus on the areas hardest hit by the opioid epidemic.
In addition to creating new jobs, utilize a comprehensive approach to ensuring addiction treatment is available to all who need it will ensure that companies have the workforce they need today and empower communities to thrive.
Learn more about Ralph's opioid policy plan here.
Comments