Northam comments on Trump healthcare order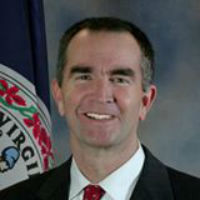 After months of uncertainty, the White House yesterday announced that it would end key cost-sharing subsidies made to insurers who participate in the Affordable Care Act.
The payments reimburse insurers for lowering out-of-pocket costs for customers, and ending them could destabilize the Affordable Care Act and U.S. insurance market, putting one-sixth of the economy at risk.
The announcement follows an executive order allowing insurers to offer plans without protections for people with preexisting conditions, flouting an ACA requirement.
Northam today released the following statement in response to the president's move to destabilize the Affordable Care Act and the coverage it provides to Virginians.
"President Trump needs to look into his heart and find a way to help millions of Americans preserve their access to quality and affordable healthcare. His deliberate effort to undermine the Affordable Care Act and destabilize the insurance market is unconscionable as it is putting lives at risk.
"As a doctor, I am floored by this action to end the cost sharing subsidies that have put quality healthcare within reach for millions of Americans who didn't have it before. Once again, we are staring down the possibility that people will be forced to choose between their health and putting food on the table. Healthcare is a right. No individual or family should be one medical illness from financial demise.
"For too long, Republican leaders have allowed President Trump to play politics with people's lives. No more. It is time for leaders on both sides of the aisle to put a stop to the uncertainty and work on stabilizing and building on the Affordable Care Act's progress.
"I am calling on Ed Gillespie to join me in fighting for the healthcare of hundreds of thousands of Virginians who are once again facing the threat of losing their coverage for the scoring of political points. Virginians deserve a leader who will fight policies detrimental to this commonwealth. I urge him to join me in pushing President Trump to empathize for the Virginians and Americans who are jeopardized by this action, before it is too late."
Comments