Northam announces plans for commerce, trade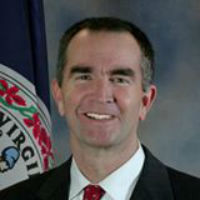 Governor-elect Ralph Northam today announced at Inova Center for Personalized Health in Fairfax key appointments within the Commerce and Trade secretariat and his plans for restructuring the Technology secretariat.
Esther Lee will join his administration as Secretary of Commerce and Trade.
Lee is a strategic business leader with senior management experience in Fortune 500 companies and government. Esther has served as Global Chief Marketing and New Business Officer at Burson-Marsteller, one of the world's largest strategic communications firms. As a member of the firm's Executive Committee, she led its marketing, thought leadership, and new business strategies and advised major clients like Coca-Cola and Marriott.
Brian Ball will serve as Special Advisor to the Governor for Economic Development and Deputy Secretary of Commerce and Trade.
Ball currently serves as vice president and general counsel at the law firm Williams Mullen. There, Brian is a business attorney concentrating his practice in mergers and acquisitions, securities laws and corporate governance matters. Brian serves as a trusted advisor to senior management, boards of directors, and audit and special board committees for his clients.
Northam has made economic development and workforce training a priority for his Administration, and the announcements today show his commitment to attracting businesses and talent to the Commonwealth in order to ensure that every Virginian has access to a good-paying job.
"The New Virginia Economy is thriving, but it will take vision to ensure that it's working as well as it should for everyone," said Governor-elect Ralph Northam. "I'm confident the team I'm announcing today brings the right balance of private and public sector experience to grow and diversify our economy, attract and keep the best businesses here, and to make investments in critical areas like workforce development that will ensure Virginia's economic growth for the long-term."
In addition, the governor-elect announced today his plan to move responsibility for oversight of the Commonwealth's technology systems and operations to the Secretary of Administration. A deputy secretary role will implement data sharing among agencies to improve performance and to open up more government data for public use, innovation, and state technology needs.
Northam will also add a Deputy Secretary of Commerce & Trade for Technology and Innovation focused building out technology growth areas such as cybersecurity, unmanned systems, and smart cities, as well as efforts to promote entrepreneurship across the Commonwealth. These appointments will be announced at a later date.