North Carolina holds off late Duke rally, wins 74-69 to advance to ACC Tournament final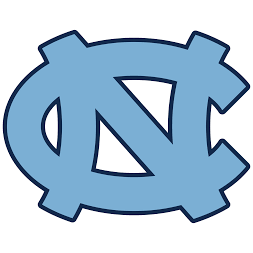 Luke Maye scored 17 points, including North Carolina's last field goal with 5:33 remaining, and No. 12 North Carolina held off a late rally by No. 5 Duke to advance to the Atlantic Coast Conference Tournament championship game with a 74-69 victory on Friday night.
The sixth-seeded Tar Heels (25-9) will face top-seeded and top-ranked Virginia on Saturday night at Barclays Center in Brooklyn in a rematch of the 2016 ACC championship, won by North Carolina.
North Carolina led by 15 when Maye hit a jumper with 5:33 left and it looked as if it would cruise into the title game. But the Tar Heels went cold and second-seeded Duke went on a 13-0 run, drawing within three on Gray Trent Jr.'s 3 with 50 seconds left.
The Tar Heels turned the ball over on consecutive possessions, but an offensive foul by Grayson Allen and then a missed 3 by Allen, trying to draw contact on Maye, stymied Duke (26-7).
Theo Pinson made two free throws with 3.2 seconds left to seal it and the Tar Heels snapped a six-game losing streak in the ACC Tournament to their most heated Tobacco Road rivals.
#ACCTourney Notes
North Carolina (25-9) advances to Friday's 8:30 p.m. championship game against top-seeded Virginia (30-2) … The Cavaliers claimed a 61-49 victory when the teams met at Charlottesville on Jan. 6 during the regular season.
The Tar Heels, now 100-45 all-time in the New York Life ACC Tournament, will be seeking their 19th tournament title and their second in three years … The Tar Heels' 100 tournament wins tie for the most in league history and their 18 championships rank second to Duke's 20 … Head coach Roy Williams owns a 25-11 ACC Tournament record with three championships.
The Tar Heels are 35-15 in tournament semifinal games.
Duke is also 100-45 all-time in the ACC Tournament, 32-14 in the semifinals.
The No. 6 seed is now 6-14 all-time vs. the No. 2 seed in the ACC Tournament semifinals.
North Carolina is now 9-13 versus Duke in the ACC Tournament … The Blue Devils had won six consecutive ACC Tournament games versus the Tar Heels prior to Friday night … UNC defeated the Blue Devils (26-7) in the ACC Tourney for the first time since the 1998 title game in Greensboro.
UNC is now 2-1 versus Duke in the five boroughs of New York City … UNC defeated the Blue Devils in the 1971 NIT semifinals at Madison Square Garden, while Duke defeated the Tar Heels last year's semifinal game at Barclays.
The 2018 ACC Tournament marks the 22nd consecutive year that either Duke or North Carolina has played in the ACC Tournament championship game (dating back to the 1996 final between Wake Forest and Georgia Tech).
This is the 56th ACC Tournament in 65 years in which one of the two schools is playing in the title game.
This will be the seventh year in a row in which the ACC will not have a repeat tournament champion (2012 – Florida State; 2013 – Miami; 2014 – Virginia; 2015 – Notre Dame; 2016 – North Carolina; 2017 – Duke; 2018 – Virginia or North Carolina).
UNC holds a 2-1 edge versus Duke in games played in 2017-18, with each side winning at home during the regular season.
With 17 points and 10 rebounds, North Carolina's Luke Maye recorded his 16th double-double of the season and the 17th of his career … The double-figure scoring game was Maye's 27th of the season.
With 13 points, UNC senior guard Joel Berry II hit double-figures for the 28th time this season and the 90th time in his career … Berry also handed out six assists.
Berry now has 60 career ACC wins, 50 regular-season and 10 in the ACC Tournament, breaking the previous record for most ACC wins by a North Carolina player. Nate Britt and Isaiah Hicks played in 59 ACC wins.
The 10-point game by the Tar Heels' Kenny Williams was his 24th of the season … The Tar Heels are 21-3 in the games in which Williams has scored 10-or-more points.
Cameron Johnson and Garrison Brooks also added 10 points each for the Tar Heels … Johnson recorded his 18th double-figure game scoring game in the 23 he has played this season … It was Brooks' fifth double-digit game of the year.
Duke freshman Marvin Bagley III registered his ACC-leading 21st double with 19 points and 13 rebounds … Bagley scored in double figures for the 28th time this season.
Bagley averaged 26 points and 15 rebounds in his two 2018 ACC Tournament games.
Duke freshman Gary Trent Jr. led all scorers with 20 points … The double-figure scoring game was Trent's 24th of the 2017-18 campaign.
Duke freshman Wendell Carter Jr. scored in double figures for the 27th time with 14 points … Carter also pulled down nine rebounds and blocked a game-high four shots.
With 16 points in his final ACC Tournament game, Blue Devil senior Grayson Allen posted his double-89th career double-figure scoring game and his 25th this season.
The 18,157 fans in attendance for Friday night's New York Life ACC Tournament set a new record for attendance at college basketball event at Barclays Center … The ACC broke its own record set during the semifinals and finals of the 2017 tournament held at the arena.