North Carolina controls Syracuse, advances in ACC Tournament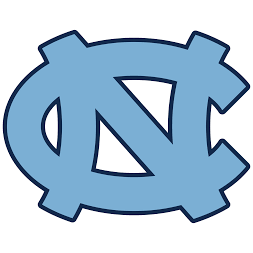 Theo Pinson had 16 points, 11 rebounds and six assists and Kenny Williams scored 17 points as No. 12 North Carolina beat Syracuse 78-59 on Thursday night to advance to the quarterfinals of the Atlantic Coast Conference Tournament.
The sixth-seeded Tar Heels (23-9) face third-seeded Miami on Thursday night in the quarterfinals at Barclays Center in Brooklyn.
Oshae Brissett scored 20 points and made five 3s for 11th-seeded Syracuse (20-13), which never got closer than nine down in the second half. The Orange will head toward NCAA Tournament Selection Sunday firmly on the bubble.
North Carolina won the last game of a quadruple-header at Barclays, but it was still a sad day for Tar Heels Nation. Woody Durham, former longtime "Voice of the Tar Heels," died early Wednesday at 76 after a lengthy illness.
The Tar Heels honored Durham, who called North Carolina games for 40 years, by wearing white warm-up shirts that had "Woody" written in black letters across the backs. Coach Roy Williams wore a black suit with a Carolina blue ribbon lapel pin. Durham's son, Wes, was courtside calling the game for Raycom Sports.
North Carolina controlled the last 10 minutes of the first half and built a 39-29 at intermission. Then the Tar Heels used a 12-4 surge to start the second half, with Williams dropping in a 3 to prompt a timeout by Syracuse, to take a 51-33 lead with 15:35 left.
North Carolina shot 44 percent against the Syracuse zone, with Pinson picking through the seams and hitting the boards and Williams doing damage in on the break.
The lead was up to 21 a minute and a half later when Williams slipped a pass to Cameron Johnson trailing in transition for a layup.
The game before North Carolina's at Barclays Center had Notre Dame overcome a 21-point, second-half deficit against Virginia Tech. There was no such comeback for Syracuse.
#ACCTourney Notes
North Carolina (23-9) advances to Thursday's 9 p.m. quarterfinal game and will face No. 3 Miami (22-8). The Hurricanes edged the Tar Heels 91-88 on a 3-point shot at the buzzer when the teams met in Chapel Hill on Feb. 27.
UNC improves to 98-45 all-time in the New York Life ACC Tournament and to 2-0 in second-round games.
Syracuse slipped to 1-4 in ACC Tournament play, 0-3 in the second round.
The No. 6 seed is now 6-4 all-time versus the No. 11 seed in the ACC Tournament.
UNC is now 37-24 all-time in games played in New York City, including a 3-1 mark at Barclays Center.
The Tar Heels set new season-best marks for fewest points allowed (59), field goals allowed (20) and opponent shooting percentage allowed (.317).
With 16 points and 11 rebounds, UNC senior Theo Pinson registered his fifth double-double in the last 13 games (Pinson had double-double in the first 104 games of his career) … Pinson scored in double figures for the seventh consecutive game and for the 15th time this season and also handed out a team-high six assists.
UNC junior Kenny Williams finished with a team-high 17 points on 7-of-11 shooting from the floor … UNC improved to 19-3 in the 22 games this season in which Williams has scored in double-digits.
With 13 points, UNC's Cameron Johnson scored in double figures for the 16th time in the 21 games he has played this season.
Tar Heel junior Luke Maye, who was recognized with the Skip Prosser Award as the ACC Men's Basketball Scholar-Athlete of the Year prior to the game, just missed his 16th double-double of the season with 13 points and nine rebounds.
Orange freshman Oshae Brissett led all scorers with 20 points and added 11 rebounds for his 12th double-double of the year …. Brissett hit double-digits in scoring for the 30th time in 33 games.
Tyus Battle has scored in double figures in 32 of the Orange's 33 games this season following his 15-point performance on Wednesday night.