Trending
Norfolk Southern investing $8.2 million in corporate headquarters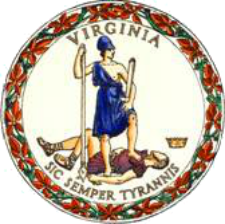 Norfolk Southern Corporation is investing $8.2 million to expand its corporate headquarters in the City of Norfolk to accommodate 165 new employees. The expansion and new jobs are the result of the consolidation of the company's corporate offices in Norfolk and Atlanta and the closure of its Roanoke office building.
Employees in Norfolk Southern's industrial products, coal marketing, sourcing, tax, treasury, and audit and compliance departments relocated from Roanoke to Norfolk, bringing regional employment to 1,050.
Roanoke remains the headquarters for Norfolk Southern's Pocahontas Division, and the company operates a local switching yard and locomotive and car maintenance facilities there. More than 1,350 NS employees are based in the city.
Speaking about the announcement, Governor McAuliffe said, "Norfolk Southern is a vital corporate partner and economic engine for the Commonwealth, and retaining the company's strong presence in Virginia is a top priority. We are pleased that Norfolk Southern will invest in its corporate headquarters in the City of Norfolk and maintain its locomotive facilities in Roanoke. We are confident that the company, a key customer of the Port of Virginia, benefits from our excellent business environment, and we remain ready to facilitate its continued success here in Virginia any way we can."
"The success of Virginia's existing businesses is critical to the overall economic vitality of the Commonwealth,"said Secretary of Commerce and Trade Maurice Jones. "Norfolk Southern is a significant employer in Virginia, and I am proud that all of the partners involved in this project worked tirelessly to achieve a mutually beneficial agreement. We look forward to a continued partnership with the company for years to come."
Norfolk Southern Corporation (NYSE: NSC) is one of the nation's premier transportation companies. Its Norfolk Southern Railway Company subsidiary operates approximately 20,000 route miles in 22 states and the District of Columbia, serves every major container port in the eastern United States, and provides efficient connections to other rail carriers. Norfolk Southern operates the most extensive intermodal network in the East and is a major transporter of coal, automotive, and industrial products.
In Virginia, Norfolk Southern in 2015 employed 4,537 people, funded a payroll of $363 million, and spent $223 million in purchases and payments with suppliers and local businesses.
"Norfolk Southern has called the City of Norfolk home since 1982 and has been a vibrant partner in economic development and community initiatives," said Jim Squires, NS chairman, president and CEO. "We are excited about expanding our presence in the City and look forward to many years of continued growth and prosperity as we deliver freight across the state and throughout the country. We thank the Commonwealth and City of Norfolk for their tremendous support with this project."
Governor McAuliffe approved a $1.925 million grant from the Commonwealth's Opportunity Fund to assist Norfolk with the project.
"Norfolk Southern continues its long-term relationship with Virginia and Norfolk by choosing to relocate 165 new jobs to our city," said Paul D. Fraim, Norfolk Mayor. "Norfolk Southern is making a significant investment to grow its headquarters while providing competitive, well-paying job opportunities to our community."
"This announcement of this new investment reinforces the momentum of Hampton Roads as we further grow and diversify our economy," said Delegate Matthew James.  "We commend and applaud all those involved."
"The announcement by the Governor and Norfolk Southern on its $8.2 million investment in the Norfolk Corporate Headquarters furthers the strong ties between the City of Norfolk and Norfolk Southern that have grown through the years," said Senator Lynwood Lewis. "The 165 new jobs this investment brings are welcomed news in helping to create more economic growth and opportunity for the citizens of Norfolk and Hampton Roads."