No update on Augusta Health, Anthem stalemate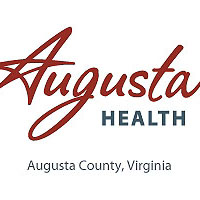 There is no update on negotiations between Augusta Health and Anthem, according to a news release issued by the hospital Friday.
Augusta Health continues to support patients in the community during the out-of-network situation with the Augusta Health Anthem Member Assistance Center on campus.
The AHAMAC sees 40-50 patients a day as walk-ins and fields more than 150 phone calls each day, according to the release.
The AHAMAC is open Monday-Friday, 9 am to 6 pm.
The hospital plans to keep the AHAMAC open as long as it's needed for patients with appointments as well as patients trying to reconcile payments.
"As an organization, we are uncomfortable with the often contradictory answers and instructions we receive from Anthem, so we understand patients must be uncomfortable, too," spokesperson Lisa Schwenk said in the release. "We believe that by working together with our patients, we can provide the information needed and Anthem will provide the benefits that members are paying their premiums to cover."
Those with Medicare secondary or supplemental insurance from Anthem are not impacted.
Augusta Medical Group physicians are in-network until February 1, 2018.