No. 13 North Carolina downs Liberty in series opener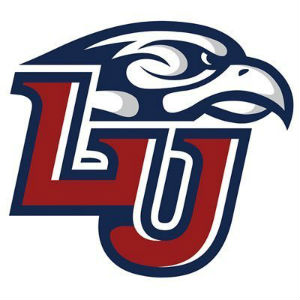 The No. 13 North Carolina Tar Heels used a big fifth inning to down the Liberty Flames, 17-2, Friday evening at Boshamer Stadium.
After Liberty left fielder Tre Todd belted his third home run of the year in the fourth to tie the game at 2-2, the Tar Heels plated eight runs on six hits in the fifth to take a lead they never relinquished.
Liberty drops to 6-3 on the season. North Carolina improves to 5-5.
North Carolina jumped on the scoreboard in the third inning, taking advantage of two walks and an error. Left fielder Dallas Tessar walked to open the home half of the inning and stole second base. Tessar then advanced to third base as Liberty catcher Jonathan Embry's throw got by shortstop Cam Locklear and into center field. After center fielder Brandon Riley drew a base on balls, a wild pitch allowed Tessar to score for a 1-0 edge. Riley then moved to third base on a bunt single by third baseman Kyle Datres and came in to tally the Tar Heels' second run on a sacrifice fly by catcher Cody Roberts.
Liberty answered in the top of the fourth. Embry led off the inning with a single, and Todd followed by ripping a liner off the scoreboard in left-center field to tie the contest at 2-2.
After the Flames had a runner thrown out at home plate trying to score in the top of the fifth, the Tar Heels broke the game open with an eight-run bottom of the inning. With one out, nine straight North Carolina batters reached. Datres walked and advanced to third on a single by first baseman Michael Busch. Following a Liberty pitching change, Roberts dropped a RBI single into right and right fielder Ashton McGee lined a double into the right field corner, scoring two more runs for a 5-2 edge.
The Tar Heels then loaded the bases and plated three more runs for an 8-2 lead. Two batters later, Busch lined a two-out single into right field for a 10-2 advantage.
North Carolina added to their lead in the sixth. Second baseman Zack Gahagan and Riley each hit two-run home runs in extending the Tar Heels' advantage.
North Carolina scored a run in the seventh and two more in the eighth to complete the scoring in the game.
Liberty right-hander Noah Skirrow falls to 1-1 on the year. The freshman gave up four runs on four hits over 4 1/3 innings. He struck out two and walked five.
Flames pitching walked 13 batters in the contest.
North Carolina right-hander Tyler Baum moves to 2-0. The sophomore allowed two runs on three hits over six innings. He struck out seven and walked three.
The Tar Heels collected a season-high 17 hits and did not commit an error. The Flames were held to three hits and made a season-high four errors.
Up Next: Liberty and North Carolina will meet again, tomorrow at Boshamer Stadium. Game time is scheduled for 2 p.m.