Ninth-inning rally lifts VMI past George Washington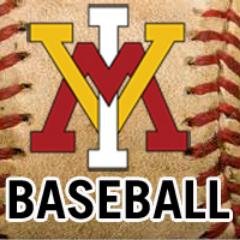 A dramatic four-run rally with two outs in the ninth inning helped the VMI Keydets push past the George Washington Colonials, 9-7, in the opener of a three-game series Friday in Arlington, Va.
Ryan Hatten opened the ninth with a pinch-hit single for VMI (9-7) off right-hander Tyler Swiggart (3-1), and Nathan Eaton followed with a single of his own. Matt Pita flew out, moving Hatten to third, and Eaton followed with a steal of second.
Jacob Jaye popped out for the second out, but Peyton Maddox drilled a clean single to left, scoring Hatten and Eaton to turn the game around, 7-6. Matt Dunlevy drove in Maddox later in the inning and a Collin Fleischer RBI single made it 9-6 headed to the bottom of the ninth.
Matt Eagle allowed one run in the ninth for his third save of the year. Corey Johnston (1-0) was the winner with a clean eighth inning, in which he fanned two to earn his first career win, while Swiggart took the loss for GW (7-11) by giving up four runs in 1 2/3 innings.
GW led the game 6-2 headed to the top of the fifth when the Keydets rallied against Colonial starter Jaret Edwards. A double for Pita and a single for Jaye each drove in runs, making it 6-4.
VMI got another run back in the seventh, while VMI starter Josh Winder and relievers Derek Tremblay and Johnston kept GW off the board, setting the stage for the dramatic comeback.
The Keydets were led offensively by Maddox, who had two hits and five RBI, as well as Pita, who went 3 for 5 with three runs scored and two doubles. Mark Osis went 4 for 4 to lead the home team.
The Keydets and Colonials resume their series Saturday at 1 p.m.