Top News
Nikki Williams appointed new CEO of Girl Scouts of Virginia Skyline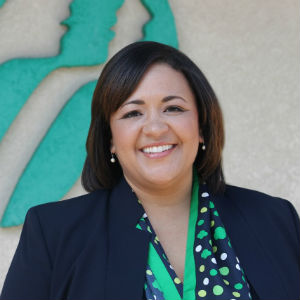 Girl Scouts of Virginia Skyline Council announced the appointment of Nikki Williams as its new CEO. She will assume responsibilities on April 24 and will succeed Jean Ann Hughes, who retired last fall.
"I'm honored and grateful to the Virginia Skyline Girl Scouts Board of Directors for the opportunity to lead this life-changing organization for girls," said Williams. "Girl Scouts believe in the power of every girl. Our leadership program is designed to help a girl discover who she is, what she can do and connects her with a powerful community of girls and mentors to make it happen. I look forward to supporting the mission of Girl Scouts and continuing to aid in developing incredible future leaders."
Williams is a local Roanoke native where she attended William Byrd High School. She was a communications major at Hollins University where she graduated in 1998 with a bachelors of arts degree and again in 2013 with her masters of arts degree in liberal studies. She just completed her education specialist degree and is pursuing her doctorate of education in educational leadership, where she is studying the learning differences in boys and girls.
She has been employed at Hollins University for 13 years and spent 11 years in the Office of Admission. Her most recent role was as executive director of Hollins Alumnae Relations.
Williams is active in the Roanoke Valley community serving on several committees and boards including serving as vice president for the Roanoke Children's Theatre Board of Directors and a member of the American Cancer Society Leadership Council.
Girl Scouts began over 100 years ago with one woman, Juliette Gordon "Daisy" Low, who believed in the power of every girl. Today, we continue her vision of building girls of courage, confidence, and character who make the world a better place by helping them discover their inner strength, passions, and talents. And with programs from coast to coast and across oceans, there's a chance for every girl to do something amazing. We're the Girl Scouts. To volunteer, reconnect, donate, or join, call 540-777-5100 or email us at [email protected] or visit www.gsvsc.org