Nikki McCray-Penson named ODU women's basketball coach
Nikki McCray-Penson has been named the seventh head coach of the Old Dominion women's basketball program, ODU Athletic Director Dr. Wood Selig announced on Wednesday.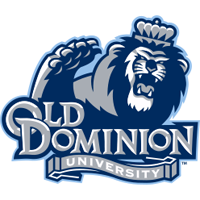 "I welcome Nikki McCray-Penson, her husband Thomas, and their son, Thomas, Jr., to the ODU family," said President of Old Dominion University John R. Broderick. "Nikki is a proven winner at every level, both as an athlete and a coach. She impressed me during our interview with her preparation and knowledge of ODU as an institution as well as her appreciation of the women's basketball program and its history. She stressed to me her commitment will be never-ending when it comes to her players equally excelling as students and engaged citizens."
"We are thrilled to welcome Nikki McCray-Penson to our ODU and Lady Monarch family," Dr. Selig said. "I am positive our current and future student-athletes will benefit tremendously on and off the court from Nikki's playing and coaching experiences, both of which have been at the highest levels in the world for women's basketball. I am convinced our fans will embrace and welcome Coach McCray's outgoing and affable personality. Coach McCray represents the perfect fit for all of Lady Monarch basketball: our student-athletes, Lady Monarch alumnae, basketball fans, and our entire Hampton Road's community."
"I could not be more excited to join the Old Dominion program, its tradition, its people and its fan base," said McCray-Penson. "There is so much opportunity to bring the tradition of winning back to ODU because of the investment by the University's leadership and the fan base. I felt it the minute I stepped on campus and I can't wait to get to Norfolk and begin the process of shaping this program."
McCray-Penson, who previously served as an assistant coach at South Carolina since May of 2008, helped lead South Carolina to its first-ever National Championship last season. A two-time Olympic gold medal winner and Women's Basketball Hall of Fame inductee in 2012, McCray-Penson reunited with her former Team USA teammate when she joined head coach Dawn Staley's South Carolina staff as an assistant in May of 2008.
"Blessings come in different forms, but working with Nikki for the last nine years has been life fulfilling," said South Carolina head coach Dawn Staley. "ODU's past, present and future players and the Lady Monarch community have gotten a gem of a person and head coach."
Following an 11-year professional playing career, McCray-Penson moved into the coaching ranks in 2006, spending two seasons at Western Kentucky before joining the Gamecocks. A three-time WNBA All-Star and the 1996-97 American Basketball League's Most Valuable Player, McCray-Penson has proven to be a standout recruiter who helped South Carolina land the nation's No. 2 recruiting class and the top player in the country in 2014.
South Carolina earned four straight NCAA Tournament No. 1 seeds, the program's first coming in 2014. Appearing in the event's Sweet 16 in five of the last six seasons, the Gamecocks reached their first NCAA Final Four in 2015. South Carolina capped the 2016-17 season with its best final national ranking, coming in at No. 1 in the USA Today Coaches Poll. The Gamecocks finished among the nation's top 10 each of the past four seasons.
Comments