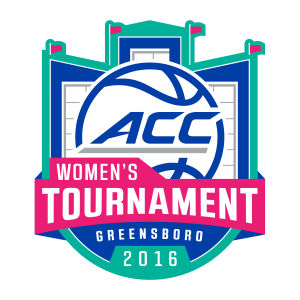 The Atlantic Coast Conference Tuesday announced its 12th annual class of ACC Women's Basketball Legends presented by New York Life with former Cavalier Tora Suber (1994-97) being selected as Virginia's honoree.
The ACC Women's Basketball Legends program honors both players and coaches from each of the ACC's 15 schools who have contributed to their respective institutions rich tradition. The Legends will be recognized at the 2016 ACC Women's Basketball Tournament, which will be held March 2-6 at the Greensboro Coliseum, including be honored at the annual ACC Women's Basketball Legends' Brunch onSaturday, March 5, at 10 a.m., as well as being introduced to the Coliseum crowd at halftime of the first semifinal game that afternoon.
In four years, Tora Suber cemented her name in the Virginia record books, leading the Cavaliers to three-straight ACC regular-season championships and back-to-back appearances in the NCAA's Elite Eight. The Cavaliers earned spots in the NCAA Championship in all four seasons and finished with a 103-25 record during that span. Suber, who played in all but one game during her time at Virginia, finished her outstanding career as a Naismith Finalist and was named to the Basketball Weekly All-America first team and AP Honorable Mention All-American. She graduated as the all-time leader in 3-point field goals made (220) and still holds that record today. Suber also ranks among the top 10 in five other categories. Suber was picked in the first round as the seventh pick overall of the 1997 WNBA draft by the Charlotte Sting. She played professionally for two seasons. Suber is employed by the New York City Department of Education.
Tickets for the ACC Women's Basketball Legends Brunch are $35 each.  Information on purchasing tickets may be obtained at the official ACC website: http://theacc.co/WBB16LEGENDSTIX.
Included in this year's class are 15 former-student-athletes who represent four decades of women's basketball. Below is a complete list of this year's Legends, and the accolades from their playing careers.
2016 ACC Women's Basketball Legends Presented by New York Life Roster
Amber (Jacobs) Osborn/Boston College/2000-04
Chrissy Floyd/Clemson/2000-03
Iciss Rose Tillis/Duke/2000-04
Courtney Ward/Florida State/2007-11
Dr. Carla (Munnion) Eppel/Georgia Tech/1995-98
Angel McCoughtry/Louisville/2005-09
Sylvia Wilson/Miami/1979-82
LaQuanda Barksdale Quick/North Carolina/1997-2001
Tammy Gibson/NC State/1990-95
Brittany Mallory/Notre Dame/2007-12
Jonna Huemrich Burke/Pittsburgh/1990-94
Paula (Moore) Rivers/Syracuse/1996-2001
Tora A. Suber/Virginia/1994-97
Renee Dennis/Virginia Tech/1983-87
Barbara Buchanan Helms/Wake Forest/1981-84