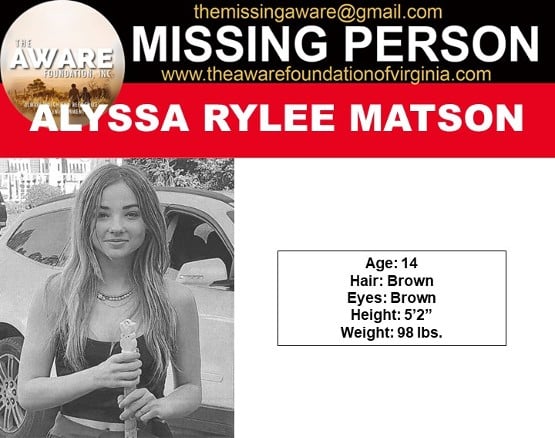 The Salem Police Department is requesting the public's assistance in locating a 14-year-old.
Alyssa Rylee Matson was last seen in Salem on Monday. Matson is not from Virginia and may be traveling back to North Carolina.
She was wearing non-prescription teal contacts. She has three earrings in both ears, a nose piercing, and a scar on the back of her left thigh area.
If you have any information about her whereabouts, contact the Salem Police Department at 540-375-3083. Case #2023-1865