New year welcomes new leadership within Virginia State Police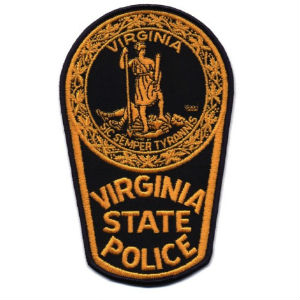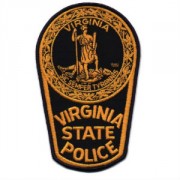 Lt. Colonel Gary T. Settle was sworn Thursday in as Superintendent of the Virginia State Police. Settle replaces retiring Colonel W. Steven Flaherty, who served the past 14 years as the State Police Superintendent upon his appointment to colonel in 2003 by then-Governor Mark R. Warner.
Lt. Colonel Tracy S. Russillo will continue serving as Deputy Superintendent and Major Timothy D. Lyon will take the position of Director of the Bureau of Criminal Investigation, as vacated by Settle's promotion.
As Superintendent, Colonel Settle leads and manages all aspects of the Department of State Police including the Office of Performance Management and Internal Controls (OPMIC), Office of Internal Affairs, Public Relations Office, Executive Protective Unit, Bureau of Administrative and Support Services (BASS), Bureau of Field Operations (BFO), and Bureau of Criminal Investigation (BCI). State police has an authorized workforce of 2,118 sworn and 848 civilian personnel, and an authorized $340-million general-fund, operating budget for fiscal year 2018. Settle is the Department's 13th Superintendent since T.K. Sexton was appointed to the position in 1932.
"I am most humbled and grateful for this extraordinary privilege awarded me by Governor Northam," said Col. Settle. "As Superintendent, I am committed to not only continuing the Department's proud traditions and esteemed reputation, but to also prepare and advance our personnel, programs, policies, technologies, training, and equipment to sustain and meet the demands of an ever-changing society. I acknowledge these challenges and will accept nothing less of myself than to serve this Commonwealth and the proud men and women of the Virginia State Police with valor, service, pride, and integrity."
During his 32 years of service in law enforcement, Settle has served the Commonwealth of Virginia at the state and local levels in a myriad of public safety capacities. He was appointed to Director of BCI in January 2017 and had served as its Deputy Director since July 2015. The Rappahannock County native graduated from the Virginia State Police Academy in 1986 as class president of the 78th Basic Session. His first patrol assignment was in Frederick and Clarke counties in the State Police Culpeper Division. During his tenure with State Police, he has served as a Tactical Team supervisor, narcotics special agent, firearms instructor, and served on the State Police Honor Guard. His assignments have included the State Police Culpeper and Wytheville Divisions. In addition to his progression through the supervisory ranks of State Police, Settle also has the invaluable, administrative experience of having served as Sheriff for Rappahannock County from 1996 to 2000. He earned a Master's degree in Homeland Security and Defense from the Naval Postgraduate School and a bachelor's degree in Administration of Criminal Justice from Bluefield College. He is also a graduate of the FBI Executive Management Course and the National Criminal Justice Command College of the UVA School of Continuing and Professional Studies.
Effective Jan. 10, 2018, was the appointment of Major Lyon to Director of BCI. Lyon was appointed Deputy Director of BCI in February 2017 from his position as the BCI commander for the State Police Salem Field Office. Lyon began his career with the State Police upon graduation from the Academy in February 1986. His first assignment as a trooper was in the Wytheville Division and upon his promotion to special agent in 1989, he transferred to the BCI Chesapeake Field Office. During his tenure with State Police, Lyon has progressed through the BCI ranks at the Salem Field Office as a special agent, narcotics task force coordinator, first sergeant and lieutenant in both the General Investigations and Drug Enforcement sections. In 2011, he was appointed to Captain and has served as the commander of both the BCI Appomattox and Salem Field Offices. The Carroll County native graduated from Eastern Kentucky University with a bachelor's degree in Police Administration. He is also a 2004 graduate of the FBI National Academy and completed a six-month fellowship with the FBI's Police Executive Fellowship Program where he served on the National Joint Terrorism Task Force (JTTF). Lyon is a founding member of the Eastern Kentucky University's Association of Security/Loss Prevention. He earned the Virginia State Police Superintendent's Award of Merit for his superior response and leadership during the April 16, 2007, Virginia Tech massacre and criminal investigation.