New Tim Kaine TV ad focuses on jobs, national security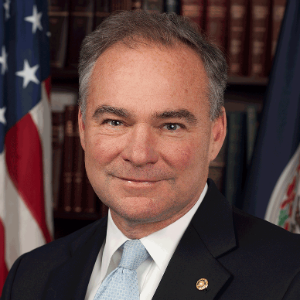 In a new television ad set to begin airing Saturday, Sen. Tim Kaine focuses on his efforts to expand job training and invest in Virginia shipbuilding will help create thousands of jobs for Virginia workers.
The ad, which will air in the Norfolk, Richmond, Roanoke and Tri-Cities markets, spotlights the nexus of Kaine's focus on improving the economy and economic opportunity while promoting national security and a strong military.
Kaine points to shipbuilding – a trade that employs tens of thousands of Virginians – as an example of how his work on military issues and increasing funding for defense priorities also creates job opportunities for skilled workers in Virginia. Kaine helped lead successful efforts to expand the Navy to 355 ships, and he has worked to strengthen career and technical education and training for workers so they can get the skills they need to fill good-paying shipbuilding jobs in Hampton Roads and elsewhere.
Kaine notes that this vision not only improves Virginia's economy but helps keep Americans safe by supporting the country's military mission.
The ad is part of a six-figure buy this week.