New studios, new artisans join 23rd annual Artisans Studio Tour
Forty-five artisans in 25 studios throughout central Virginia will display their craft during the 23rd annual Artisans Studio Tour on Nov. 11-12.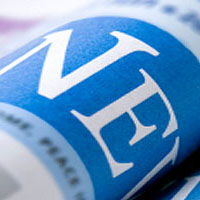 The self-guided tour, free and open to the public, is an opportunity to talk to professional artisans in a studio environment and experience their passion for creating finely crafted objects.
Each year the current Tour participants seek out quality, professional artisans to join the tour. Seven artisans including 2 new studios are new in 2017.
On High Street in Charlottesville Gabriel Ofriesh will open his work space to display his elegant jewelry. Gabriel is new to the studio tour, but he is hardly a novice craftsman. He has been working with precious metals and stones for forty years.
Sarah Tremaine's Crozet studio is the second new space on the tour this year. Sarah combines her experience as a painter with her love of nature, creating wearable art and lovely hanging art panels with silk, wool and ecoprint. Potter Brian Lacy of Roseland, also a first-year studio tour artisan, will join Sarah and show his functional stoneware and porcelain work.
Susan Haas of Leesburg is another newcomer to the Artisans Studio Tour. Visitors can find her mesmerizing blown glass at Phineas Rose in Madison County. Potter Rebekah Wostrel has shown throughout the world and on the Tour weekend will join artisans in tour studio 15 in Belmont.
The final two newcomers are part of the tour's emerging artisans program. Potter Sherri Raffaele will join tour veteran Noah Hughey-Commer in his Lovingston studio. Adam Childress of Richmond works in glass and will join returning artisan Kirk McCauley in Kirk's woodworking studio in North Garden.
The Artisans Studio Tour was founded in 1994 by a group of Charlottesville area artisans to enhance the community's awareness of professional artisans living and working in the region. This year marks the 23rd year that artists will open their studios and collaborate to make a public showing of their work. There will be artisan demonstrations and opportunities to learn about the working processes throughout the Studio Tour. The tour provides an excellent opportunity to purchase the work of talented area artisans as unique gifts or for your own collection. Each studio provides locally sourced refreshments and fine hospitality. The studios and craftsmen are varied, but their commitment to the art of fine craftsmanship pervades the tour.
Directions and a map can be found at www.artisanstudiotour.com/studios. You are invited to join from 10 AM – 5 PM on Nov. 11-12.
For more information about the Artisans Studio Tour, and links to individual artisan websites, visit online at www.artisanstudiotour.com, like the Tour on Facebook at facebook.com/artisans.studio.tour, or contact Nancy Ross at director@artisanstudiotour.com or 434-973-6846.
Comments