Top News
New shrub, vine ID book hits the market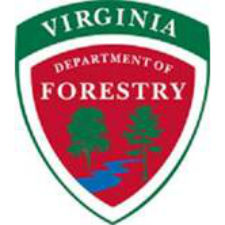 The Virginia Department of Forestry (VDOF) has published a new identification guide called "Common Native Shrubs and Woody Vines of Virginia." The 116-page book is available for purchase through the Agency's website (dof.virginia.gov) for $3 per copy plus shipping.
"This great new book is a companion to our very successful 'Common Native Trees of Virginia' identification guide," said State Forester Bettina Ring. "Over the years, we've had a lot of inquiries from citizens looking for an authoritative guide to the shrubs and woody vines they have on their land or encounter while walking or hiking in the forest.  After a lot of hard work by a number of contributors, we have just published this new guide."
In addition to the descriptions and drawings for each of the 52 native shrubs and 14 native vines, this new guide includes drawings and descriptions for the 10 most common non-native invasive species; a dichotomous key to help determine each species; as well as information on Holiday Lake Forestry Camp, Virginia's 24 state forests and its two tree nurseries.
Ellen Powell, VDOF conservation education coordinator, led the effort to create this valuable book.
"A lot of people put a tremendous amount of effort into making this a first-class guide," she said. "The finished product will prove to be an invaluable beginning tool for everyone who uses it."
The book is available through the Virginia Department of Forestry's online store (dof.virginia.gov).