New musical playground makes its home in Pen Park in Charlottesville
Charlottesville Parks and Recreation celebrates the installation of its first musical playground, with art activities, musical performances, and refreshments on Tuesday, October 10th at 11:00 am. VSA Charlottesville/Albemarle, an organization that promotes and develops opportunities for art and creative expression for people of all ages and abilities, donated the playground, valued at $11,584. This event is free and open to the public.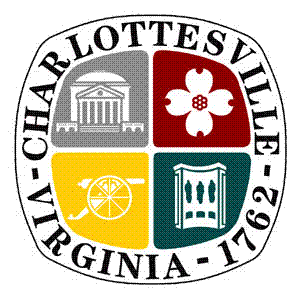 "Outdoor music spaces engage people of all ages, cultures, and ability to experience and share while promoting community engagement, bringing people together in a way that few other activities do," said Sarah Blech, Therapeutic Recreation Manager and VSA Charlottesville/Albemarle Liaison. "For children and adolescents with special needs, music strategies may be an effective way to stimulate speech development, provide organization for cognitive and motor development, and create a meaningful environment for socialization and leisure pursuits. We hope that this playground will provide those opportunities for our community."
VSA Charlottesville/Albemarle is an affiliate of the John F. Kennedy Center for the Performing Arts, and is funded by the City of Charlottesville and Albemarle County Parks and Recreation. Year round programs include a music recital, art exhibits, poetry project, VSA artist led workshops, and Virginia Festival of the Book activities. Through this work, VSA educates, inspires, and enhances quality of life for the community, where the artistic capacity of people with disabilities is fully developed, recognized, and supported by the broader community.
Date: Tuesday, October 10, 2017
Time: 11:00 am – 12:00 pm, rain or shine
Where: Pen Park Playground, 1400 Pen Park Road, Charlottesville
Comments