Local
New Britain tops punchless Richmond Flying Squirrels, 4-2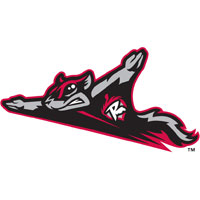 The Richmond Flying Squirrels (10-13) failed to cash in multiple opportunities, and fell to the New Britain Rock Cats (12-10), 4-2, in front of 4,615 on Saturday night at New Britain Stadium.  The Squirrels tied a franchise record by stranding 15 runners on base.  With the loss, the Squirrels fell to 1-8 on the road this season, also dropping the series to the Rock Cats.  Richmond is now 0-3 in road series this year.
The Squirrels threatened but did not score in each of the first two innings.  New Britain then took the opportunity to grab the first lead, which they did against right-hander Craig Westcott in the bottom of the second inning.  Danny Ortiz sparked New Britain with a one-out single.  A batter later, James Beresford lined a double down the left-field line.  Ortiz, who had swiped second base, scored easily on the play for a 1-0 lead.
Richmond missed another good chance in the third against right-hander B.J. Hermsen, and New Britain pounced to stretch their lead in the bottom of the frame.  Antoan Richardson and Danny Santana contributed back-to-back singles to start the inning.  A batter later, Josmil Pinto belted his fifth home run of the season to left field.  The three-run shot put New Britain in front, 4-0.  It was Pinto's second of the year against the Squirrels.
After missing chances and stranding five runners through three innings, the Squirrels finally broke through against Hermsen in the fourth.  After loading the bases with one out, Ryan Lollis lofted a sacrifice fly to right field.  Although the Squirrels scored to trail by three runs, they still missed a bigger chance, having stranded seven runners through four innings.
Hermsen scattered nine hits over 4 2/3 innings, retiring before being eligible for the win.  He allowed just the lone run, walked one and struck out two.
Westcott (1-2) worked into the sixth inning, but left to the loss after 5 1/3.  He was touched up for four earned runs on eight hits.  He walked one and struck out four, suffering his second setback on the road in his second start away from Richmond.
Left-hander Jose Gonzalez (1-0) earned the win for New Britain in relief.  He worked 2 1/3 innings, allowing just a lone hit, walking one and striking out two.
Left-hander Edgar Ibarra worked a scoreless eighth inning and returned to start the ninth.  He walked Joe Panik and allowed a single to Mark Minicozzi to put two aboard.  He then got a softly struck ground ball back to the mound.  He made a poor decision to throw to second and compounded that mental error with a physical one.  He threw the ball into center field, allowing Panik to score and putting the tying runs in scoring position with nobody out.  The Rock Cats were forced to the bullpen for right-hander Mike Tonkin.  He came on and walked Javier Herrera to load the bases.  However, he recovered to strike out Jarrett Parker and Andrew Susac.  Brett Krill then bounced out to end the ballgame.  Tonkin earned his fifth save of the year.
Minicozzi tied a career-high with a four-hit ballgame.  He reached base all five times he came to the plate.  Krill also had a nice night, recording three hits including a pair of doubles.  Panik extended his hit-streak to eight games with two hits, including a double.
The finale of the three-game series is scheduled for 1:35 p.m. at New Britain Stadium on Sunday afternoon.  LHP Chris Gloor (0-1, 8.56) will make the start for the Squirrels against New Britain LHP Pat Dean (0-2, 4.35).  Pregame coverage begins on Sports Radio 910, SportsRadio910.com and IHeart Radio at 1:05 p.m.