Trending
New agricultural conservation program exceeds first-year goal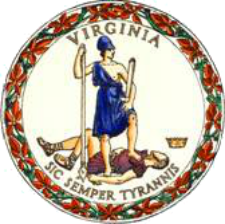 Virginia is making strides with its Resource Management Plan program, an innovative approach to meeting Chesapeake Bay cleanup goals. The initiative encourages farmers to increase their use of agricultural conservation practices while crediting them for practices already in place.
Since the program's launch in July 2014, 278 resource management plans have been developed for farms in the Chesapeake Bay watershed. This far surpasses the goal of 40 that was set for the program's first year.
"Resource management plans are critical to Virginia's strategy to protect and restore the health of rivers, streams and the Chesapeake Bay — and build a new Virginia economy in the process," Governor McAuliffe said. "A major factor in this program's success has been the support of both the agricultural and conservation communities."
The program enables farmers to have a private-sector resource management plan developed for their property that incorporates a host of agricultural conservation practices that reduce to pollution to local waters and protect soil health. Once the plan is approved and the practices are implemented, the farm is deemed to be in compliance with state nutrient and sediment standards for the following nine years.
Participation in the program is voluntary for farms and landowners.
"I'm thrilled that the Resource Management Plan program has surpassed its first-year goal," said Virginia Secretary of Natural Resources Molly Ward. "This is a true win for all the partners involved, and I commend everyone who worked together to achieve this important milestone."
The Virginia Department of Conservation and Recreation manages the program in partnership with Virginia's 47 soil and water conservation districts. Districts serve as the primary review authority for the plans.
RMPs enable the state to document practices that have been installed with or without financial incentives, providing verified data to validate the agricultural sector's level of participation in conservation practices.
Better tracking of practices also gives decision makers more accurate data to determine funding needs for agricultural cost-share and other incentive programs.
"The RMP program has proven to be a valuable new tool for promoting conservation practices that improve farming operations and water quality," said Kendall Tyree, executive director of the Virginia Association of Soil and Water Conservation Districts. "Soil and water conservation districts play an essential role in the delivery of this voluntary program and are supportive of the effort."
A plan can cover all or a portion of a farm and include existing and needed best management practices such as stream buffers, fencing to keep livestock out of streams, soil conservation measures, and nutrient management plans.
These practices help curb the flow of sediment, nitrogen, and phosphorus that contributes to pollution in waterways and the Chesapeake Bay. They also can help farmers improve the health of their herds and the productivity of their soils.
The 278 plans that have been developed cover 48,500 acres of the Chesapeake Bay watershed in Virginia. On average, the typical plan covers 172 acres. A total of 47 farm owners or operators are participating.
"The success of this program is due to a significant number of farm leaders jumping in and working side by side with their local soil and water conservation districts in the first year," said Ann Jennings, Virginia director of the Chesapeake Bay Commission. "The resource management plans developed will result in the documentation and implementation of thousands of best practices, enhanced farm management and an improved Chesapeake Bay."
The plans developed so far include 1,816 best management practices to protect soil and water resources.
For details about the RMP program and to read the report, go to www.dcr.virginia.gov/soil-and-water/rmp
Landowners who want to participate in the RMP program should contact their local soil and water conservation district.