NAFTA, TPP need updating, ambassadors say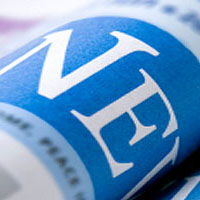 Updating the North American Free Trade Agreement is important for the U.S., Canada and Mexico. That's what the Canadian and Mexican ambassadors to the U.S. said March 5 during the 10th annual Governor's Conference on Agricultural Trade.
Canadian Ambassador David MacNaughton acknowledged that the relationship between the U.S. and Canada is strong, but he said NAFTA could be improved.
"NAFTA was created 24 years ago, and surely it needs an update," he said, noting that anything created 24 years ago needs updating.
MacNaughton added that NAFTA helped bring a significant increase in three-way trade among the countries involved, and he would "hate to see anything happen to it."
He said Canada experienced a 200 percent increase in imports of American poultry—valued at $700 million—due to NAFTA and said the agreement has fostered "fair, balanced, open trade."
Mexican Ambassador Geronimo Gutierrez agreed with MacNaughton and added that NAFTA "has been a good deal for the people. The trade agreement is not perfect, but it has been extremely successful. Mexican trade has grown six-fold since NAFTA began."
He emphasized that he doesn't believe the agricultural sector should be changed when "building a better NAFTA. All trade sectors work well, especially the ag sector."
Gutierrez added that negotiators hope to conclude NAFTA agreements quickly. "Negotiators recognize these are tough issues to tackle, and the intent is for the three countries to wrap it up as soon as possible."
Kenichi Kobayashi, minister of economic affairs for the Embassy of Japan, gave an overview of the new Trans-Pacific Partnership, which he calls TPP11. The U.S. pulled out of TPP in January 2017, which makes it unenforceable.
"My reaction, naturally, was shocked and disappointed," Kobayashi shared. "We didn't know what to do and were at a loss." He said that many countries had made concessions for easy access to the U.S., and then the U.S. was out.
"We decided to soldier on and not give up and worked to bring TPP alive without the U.S.," he explained.
Kobayashi said Japan took a leadership role to establish an agreement with the other 10 TPP countries. An agreement was reached in January 2018. He said that once it is in force, other countries can join.
"One principle of the new agreement is to allow the U.S. to come back. The door will continue to be open to the U.S. to come back in," he emphasized.