NC State's Allerik Freeman, Duke's Wendell Carter Jr. named ACC Players of the Week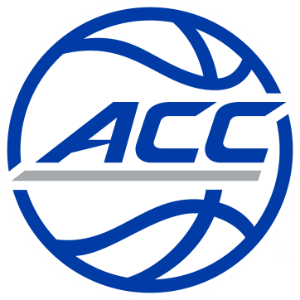 NC State's Allerik Freeman is the Atlantic Coast Conference Basketball Player of the Week, while Duke's Wendell Carter Jr. claimed Rookie of the Week accolades.
ACC basketball weekly honors are determined by a vote of a 15-member media panel. The Wolfpack's Freeman was recognized for the second time this season. The ACC Rookie of the Week selection is the third for the Blue Devils' Carter.
Freeman averaged 22.5 points, 5.0 rebounds, 3.0 assists and 2.0 steals in two NC State wins.
The Charlotte, North Carolina, native led the Wolfpack in scoring with 20 points on 6-for-14 shooting with six rebounds and three assists in an 82-66 win over Boston College on Tuesday night. He then scored a game-high 25 points on 7-of-13 shooting and added four rebounds, three assists and tied his career-high with four steals in a 92-72 win over No. 25 Florida State on Sunday evening.
For the week, Freeman shot .481 from the field, including .500 (6-for-12) from 3-point range and .867 (13-for-15) from the free throw line.
Carter averaged 17.0 points and 9.5 rebounds in leading Duke to a pair of ACC wins over Louisville and Syracuse as the Blue Devils extended their winning streak to five games.
In addition to leading the team in points and rebounds last week, the 6-10 freshman from Atlanta also had team highs in assists (10) and blocked shots (five), while collecting four steals. Carter was 11-for-21 (.524) from the field, knocked down his only three and was 11-for-11 at the free-throw line.
In Wednesday's win over Louisville, Carter had 18 points, nine rebounds, a career-high six assists and three blocks. He followed that Saturday with 16 points and 10 rebounds for his 15th double-double, along with four assists, a career-high four steals and two blocks. Carter has scored in double-figures in 19 straight games.