Music for the Mountains: Anti-pipeline music festival set for July 18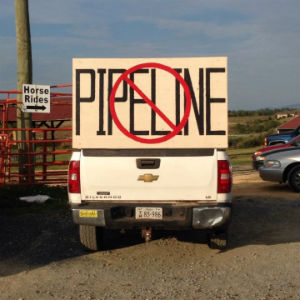 Friends of Augusta, with Friends of Nelson, Free Nelson, Augusta County Alliance, Wild Virginia,  Pipeline Education Group, and Chesapeake Bay Group Sierra Club are together sponsoring Music for the Mountains, an anti-pipeline music festival, on July 18th.
The festival will be held at Devils Backbone Brewery and will feature the music from Trees on Fire, The Will Overman Band, The Sally Rose Band, Gene and Gayla Mills and a special appearance by Robin and Linda Williams.  There will be food trucks including Blue Ridge Pizza, BBQ Bar, Carpe Donut, Claudia's and Devils Backbone.
Funds raised will help pay for economic study, land owner legal costs and other needs identified to keep fighting this fight.   Tickets are $25, with kids 12 and under being free.
Camping information: Misty Mountain info online at www.mistymountaincampresort.com.
Comments