Morgan Griffith: The right to try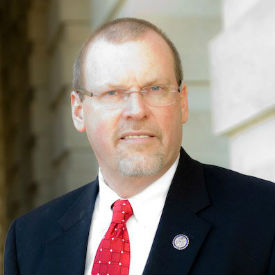 Longtime readers of this column know that I am a strong advocate for changing the law to permit the "right to try" – the right for patients facing life-threatening illnesses to try experimental treatments.
I believe this approach is both compassionate and commonsense. If a person facing the end of his or her life opts for an experimental treatment after considering the risks, consulting a doctor, and putting up the funds to pay for it, what right does the government have to get in the way?
According to the Goldwater Institute, 38 states have passed some form of "right-to-try" laws, most recently in Pennsylvania last October. I have introduced bills that would make "right to try" the law at the federal level. Developments over the past several months make me optimistic that this goal is within reach. We may soon be able to provide a measure of hope to patients facing tough odds.
A major breakthrough occurred in August, when the U.S. Senate passed a version of "right to try." The House Energy and Commerce Committee then held a hearing on "right-to-try" legislation on October 3.
As a member of the Committee, I heard testimony from several witnesses that day. Food and Drug Administration (FDA) Commissioner Scott Gottlieb testified about the FDA's role in expanding access to experimental drugs. But the most powerful testimony came from an individual whom "right to try" is meant to help.
Lieutenant Commander (Retired) Matthew Bellina graduated from Virginia Tech and served in the United States Navy. He suffers from amyotrophic lateral sclerosis (ALS), also known as Lou Gehrig's disease. He concluded his opening statement with these thoughts:
"I know that it is probably too late for me and I have made my peace with that. I need to know before I die that if my children find themselves in this unenviable position, that this nation that I proudly served will respect their liberties and their right to make their own decisions about their medical treatments."
During my questioning, I asked Lieutenant Commander Bellina about a Washington Post article he had written noting that in France, 25,000 people in 2014 took advantage of a program providing access to experimental drugs. How were so many people receiving these treatments in France, a country with a smaller population than ours?
He responded that this is a supply issue, not a demand issue. France's laws permit more access to people with terminal conditions looking for treatments.
I believe the testimony from Lieutenant Commander Bellina and the other witnesses provided momentum for the House to take up "right to try."
President Weighs In
To make it law, not only congressional action but a supportive administration is needed.
With President Trump and Vice President Pence, we now have such an administration. In two high-profile speeches just days apart, President Trump called for action on "right to try." During his first State of the Union Address on January 30, he told Congress and all across the country who were watching:
"People who are terminally ill should not have to go from country to country to seek a cure — I want to give them a chance right here at home. It is time for the Congress to give these wonderful Americans the 'right to try.'"
Two days later, he spoke to congressional Republicans at our annual retreat to discuss the upcoming year's legislative agenda. Once again, he brought up the topic, saying, "I hope you folks can approve it, and I hope you agree with it. But I think it's so important."
I agree. That's why for years I have been carrying legislation and discussing the issue. Soon, suffering Americans who right now have few options for treating devastating illnesses may have some relief. I'm proud to have played a part in bringing this hope closer to reality.
Let's keep the momentum going and make "right to try" the law of the land.
If you have questions, concerns, or comments, feel free to contact my office.  You can call my Abingdon office at 276-525-1405 or my Christiansburg office at 540-381-5671. To reach my office via email, please visit my website at www.morgangriffith.house.gov. Also on my website is the latest material from my office, including information on votes recently taken on the floor of the House of Representatives.