Mercer outlasts VMI, 62-56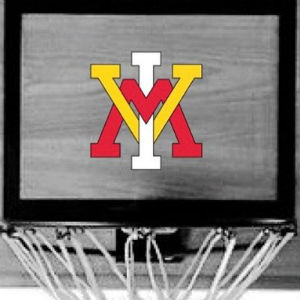 Facing the Mercer Bears in a weekday SoCon battle, the VMI basketball team struggled to keep pace with the visitors as Mercer claimed a 62-56 win over the Keydets Thursday night at Cameron Hall.
VMI trailed by just five at the half, 34-29, and continued to fight the deficit throughout the second half, coming within two points at 49-47 with 10 minutes remaining. The Keydets would keep the margin within six or seven points for the rest of the game, even cutting the deficit to 59-56 with 43 seconds on the clock, but the Bears outlasted the rally for the game's final result.
"They are a very good Mercer team and they are finding their groove with five returning starters and they've been through the wars of the SoCon," said VMI head coach Dan Earl. "I was extremely proud of our guys but it doesn't make it any less frustrating for us as coaches and players. You walk in the locker room and they were hurting. In some ways, that was good to see because they care. But at the same time, you have to move on and we have another big one coming up on Saturday. But I thought we fought throughout."
Keydet sophomore guard Keith Smith has now converted nine straight three-point attempts as he finished Monday night's game at Western Carolina going 4-4 from beyond the arc and finished 5-for-5 against the Bears for nine consecutive treys.
The Keydets struggled with boxing out the Bears, allowing 20 offensive rebounds to Mercer while hustling for only eight offensive boards on the other end. The 20 offensive boards resulted in 15 second-chance points for the Bears while VMI managed just six. Mercer also proved to be more aggressive inside as the Bears scored 22 points in the paint to VMI's 12.
VMI was led by freshman Bubba Parham, who finished the game with 18 points on 7-15 shooting and 4-9 from the arc. Smith finished with 17 points while Austin Vereen contributed 15 points.
"For us to only have six turnovers is a huge credit to our guys," Earl said. "Obviously, they beat us on the boards, but I thought we were scrapping and clawing. And we missed some open shots down the stretch. I just told our guys to keep their heads up and keep your confidence up and they will fall."
Mercer was led by Ria'n Holland, who went 6-11 from the field with four treys for 16 points on the night. Stephon Jelks and Demetre Rivers each scored 13 points and Jordan Strawberry went for 10 aided by his 5-6 shooting from the charity stripe.
The Keydets quickly return to league action Saturday when rival The Citadel comes to Cameron Hall for a 1 p.m. battle on the hardwood.