Men's lacrosse: No. 3 UVA cruises to NCAA Tournament win over Robert Morris, 19-10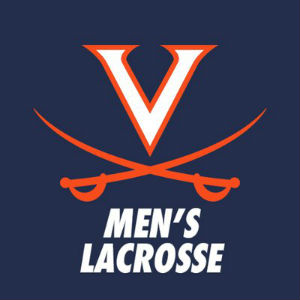 The No. 3 national seed UVA (14-3) upended the Robert Morris Colonials (9-8) in the first round of the NCAA Tournament on Saturday night, 19-10, at Klöckner Stadium.
The victory snapped a four-game losing streak for the Cavaliers in the NCAA Tournament, their longest in program history.
The Cavaliers received career nights from Mikey Herring and Ryan Conrad, two seniors playing their final career games at Klöckner Stadium. Herring scored a career-high six goals and Conrad scored a career-high five goals, as the duo was responsible for 11 of UVA's 19 goals. Matt Moore also added a career-high seven assists and a career-high nine points.
Virginia advances to the quarterfinals for the first time since 2012.
The wet conditions delayed the scoring to start as the game was scoreless until the 7:18 mark in the first quarter when Michael Kraus fed Matt Moore for the game's first goal. Moore's score initiated a 3-0 UVA run to start the game. Kraus and Mikey Herring all scored during the spurt.
Virginia's 3-0 run was part of a larger 7-2 Cavaliers streak, which was capped by Herring on a Moore assist with 12:26 left in the first half. By Half UVA owned a 9-5 advantage and used an 8-2 streak to start the second half to help put the game away.
Comments