Men's lacrosse: Furman pulls away in fourth for win over VMI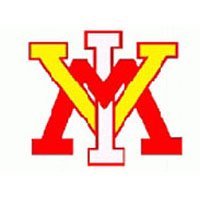 The VMI lacrosse team kept pace with visiting Furman through three quarters before the Paladins pulled away in the fourth for an 11-7 victory over the Keydets on a cold Saturday afternoon at Drill Field No. 2.
VMI trailed 3-1 after the first quarter but rebounded in the second and third quarters to outscore the Paladins, 5-4, to enter the fourth quarter down by just one score, 7-6. The opening seven minutes of the final period proved costly for the Keydets as Furman rallied for four unanswered goal to go up, 11-6, with six minutes remaining. Freshman Ryan Perouty scored a goal with five minutes left but Furman did not allow another goal to escape with the conference win.
Sophomore faceoff specialist AJ Krstulovic had the best game of his career by winning 18 of 21 faceoffs during the game and picking up a career-high 10 groundballs to help secure possession for the Keydets at critical points of the game. The Keydets outshot the Paladins by a 36-30 count and won the groundball battle by a 38-26 tally.
"I'm really proud of this group," said VMI head coach Jon Birsner. "The last 10 minutes puts a damper on how hard and well we played the first 50 minutes but that's the game at this level.
"AJ Krustolvic, Kyle Walsh, Eric Lane and Brandon Crespo put together one of the best faceoff unit performances we've seen here in about six years. They worked as a unit and that allowed us to come back in the second and third quarters. Kyle is leading the country in ground balls for a non-specialist and that doesn't just happen. He out works everybody and it's showing on the field.
"Furman did a good job capitalizing in transition and early offense. We need to learn to stay focused in those moments to prevent those looks. If we can improve there this upcoming week, I think we'll continue to play solid team defense."
Austin Henry and Perouty led the Keydets with two goals apiece while John Daniel, Anthony Moran and Austin Hughes each scored one. Daniel finished with a game-high 10 shot attempts.
Walsh and defensive line combined for seven caused turnovers and Walsh led the group with eight groundballs, his second highest total of the season.
Jarrett Birch led the Paladins with four goals on the day while Chad Kreuzer logged two. Five others scored solo goals throughout the game. Furman keeper Alec Van de Bovenkamp earned the win with 12 saves on the day.
The Keydets will stick around Lexington for Spring Furlough and host Hampton next Saturday at noon at Drill Field No. 2.