Sports
Men's basketball: Richmond bounces back, tops Stetson, 108-85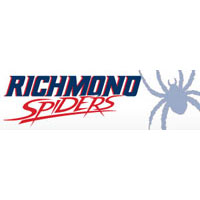 Four players scored in double figures, led by T.J. Cline's career-high 27 points, as Richmond defeated Stetson, 108-85, in a home game in the Continental Tire Las Vegas Invitational.
Richmond improves to 1-1 with the win, while Stetson fell to 0-1 in its first game of the season.
As a team, the Spiders posted impressive offensive numbers. Richmond shot 54.5 percent from the field and hit 15 three-pointers, just one away from the Robins Center record. The Spiders also had 29 assists on 42 made field goals as 11 different players scored points. Richmond was just two assists away from tying a school record. The team's 108 points were the most in the program since 1979.
"I was really pleased with the energy and the speed of our offense today," head coach Chris Mooney said. "Having 29 assists definitely shows how well we moved the ball. We still need to do a better job of shutting teams down defensively, but I thought that our defensive rebounding was much improved. It was great to get our younger guys a lot of experience and playing time tonight."
One game after Terry Allen tied his career high, Cline surpassed his previous career high by scoring 27 points on 11-of-16 shooting, including 4-of-5 from long range. Cline also dished four assists.
ShawnDre' Jones surpassed the 20-point mark for the fourth time in his career as he scored 21 points on 8-of-10 shooting. He dished a game-high seven assists against no turnovers. Allen filled up the stat sheet with 15 points, seven rebounds, six assists, three blocks and three steals.
Junior Marshall Wood had a breakout game off the bench as he exploded for 17 points and nine rebounds. He knocked down three treys and also made three blocks. Deion Taylor tied Wood for a team-high nine rebounds as UR outrebounded Stetson 45-32. Khwan Fore used his speed to corral eight rebounds, including a team-best five offensive boards.
Stetson was led by Cameron Harvey's 17 points and Brian Pegg's 10 points and 14 rebounds.
Richmond played at a fast pace the entire game, scoring 20 fast break points and 54 points in the paint. The Spiders had already put the game away with a 57-33 lead at halftime. UR's largest lead was 37 points at the 7:08 mark of the second half.
The Spider bench had a number of season and career firsts in the second half. Paul Friendshuh, Julius Johnson and KoVien Dominaus all made their first career appearances, while Friendshuh and Johnson scored their first career buckets. John Moran had a career-high two assists, Jesse Pistokache had six points in the first half and Joe Kirby hit a three-pointer.
Richmond hits the road for the first time on Wednesday for a 7 p.m. contest at Wake Forest on ESPN3.