Memorandums of agreement signed for Yancey School Community Center in Albemarle County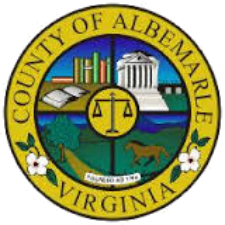 Two agreements have been approved by the Albemarle County Board of Supervisors for space in the Yancey School Community Center, with Jefferson Area Board for Aging and Piedmont Virginia Community College.
JABA, which serves Albemarle's aging population, anticipates offering health and recreation services two days per week in the former Yancey Elementary School, servingup to 50 seniors on any given day. The activities routinely provided will vary, but will include:
Health education
Facilitated exercise classes
Musical performances
Games and recreation
Arts and crafts
Inter-generational activities
The Thomas Jefferson Adult Career Education at PVCC (TJACE@PVCC) intends to operate a supported online learning lab at the Yancey School Community Center for students working to achieve a high school diploma (or equivalent) and/or provide English language instruction. TJACE@PVCC was identified as a strong candidate for long-term use of Yancey space at no cost due to its community outreach and deliberative processes to provide quality service and convenient access to adult education resources.
In September, the Board of Supervisors signed its first lease with the Education Transformation Centre and expects to consider additional agreements with partner agencies in the coming months.
Meanwhile, Albemarle County Parks & Recreation's FREE Yancey Open Gym Program is underway with plans to expand fitness and wellness offerings later this fall. The Yancey School Community Center can be reserved for special events through the County's Parks and Recreation website.
Comments