McEachin statement on recent climate change reports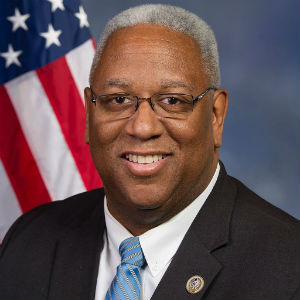 Congressman A. Donald McEachin (VA-04) issued this statement announcing the PARIS Climate Act following the recent release of two climate change reports – the Fourth National Climate Assessment and the UN Environment Emissions Gap Report.
"We now have many fact-based, scientifically rigorous reports and have seen increasingly severe natural disasters that reinforce the critical need to expedite our response to mitigating climate change. Our inaction in response to this crisis jeopardizes the world as we know it, from infrastructure to our economy to human health. For our future and for the future of our children and grandchildren, we must give these reports the urgent response they require.
"Addressing climate change means promoting renewable energies, addressing sea-level rise, supporting innovative efforts to produce green jobs here in the United States, and renewing our commitment to the Paris Agreement.
"The Paris Agreement was designed to ensure our world is livable and healthy, and science shows our withdrawal endangers that precious goal – that is why I will be introducing the Produce All Relevant Information to Safeguard (P.A.R.I.S.) Climate Act with Congressman Brad Schneider (IL-10). It is more important than ever that we shine a light on why U.S. withdrawal from the Paris Agreement is so disastrous. If the Trump Administration continues to deny the severity and danger of climate change, the American people will continue to suffer the perilous consequences.
"As a lawmaker, I have worked steadfastly to address climate change because it is one of the most important issues we face. We must be dedicated to a shared goal of leaving future generations with a healthy, sustainable planet. I refuse to back away from this critical responsibility."
Comments