McAuliffe on Trump administration decision to limit access to birth control
Governor Terry McAuliffe released the following statement today after the Trump Administration's announcement that it will dramatically limit the Affordable Care Act's mandate that birth control be available to women free of charge: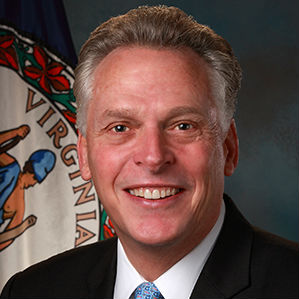 "This is yet another example of the Trump administration's unconscionable sabotage of health care access. Instead of focusing on how to keep Americans healthy, this administration is focused on scoring political points with its base.
"Protecting access to birth control ensures that women have the freedom to make choices about their own reproductive health regardless of their income level. This decision will have a negative impact on the health and economic security of women across Virginia and our nation. Limiting this mandate will increase the likelihood of unintended pregnancies and a reduction of economic opportunity for women across our nation.
"Instead of working to expand access to care, this administration is consumed with undermining the Affordable Care Act at every turn. They have purposely created havoc in the private insurance market by refusing to commit to cost-sharing reductions, which help more than 200,000 lower-income Virginians pay for health insurance. The resulting uncertainty has directly caused insurers to raise health insurance premiums and withdraw from Virginia markets altogether.
"The administration is also trying to make it more difficult for people to buy insurance through the federal Marketplace. They have cut the enrollment period, which begins Nov. 1, in half; reduced advertising by 90 percent; cut grants to groups that help enroll people; and announced that the Marketplace's website will be down for maintenance multiple times in the limited enrollment period.
"These are not the actions of an administration that wants to ensure its citizens are healthy. These are the actions of an administration that puts scoring political points ahead of American women and their families."
Comments