McAuliffe on President Trump's decision to end cost-sharing payments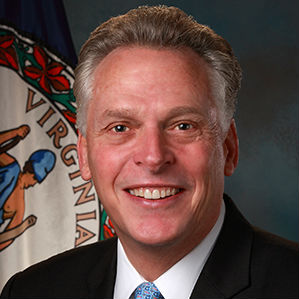 Governor Terry McAuliffe released the following statement today in response to President Trump's decision to end cost-sharing reduction payments.
"President Trump's assault on health care over the last 24 hours has once again proved that he is singularly determined to destroy any opportunity for hard-working, middle class Americans to maintain affordable health care coverage. Eliminating cost sharing reduction payments will directly lead to higher premiums for Virginia families and millions of Americans across the country.  There's no way to sugar coat this – President Trump is directly and purposefully inflicting harm on the American people so he can score political points with his base. It's a shameful and frankly unimaginable act from the leader of this great nation.
"For the last nine months, this administration has persistently rejected any and all efforts to unite Congress and our country to protect the most vital safety net for millions of Americans. Instead, they have refused to continue funding to make plans more affordable, slashed birth control for working women, cut funding by 90% for outreach and enrollment efforts, made it harder for working families to enroll for plans on healthcare.gov,  and the President personally shut down health care cost stability packages proposed by Republican governors.
"This is not a game, and it's not about winning or losing. If President Trump doesn't set aside his ego, his actions will trigger a full blown public health crisis across our country."
Comments