Top News
May River City Radio Hour: Country, jazz, poetry, comedy and drama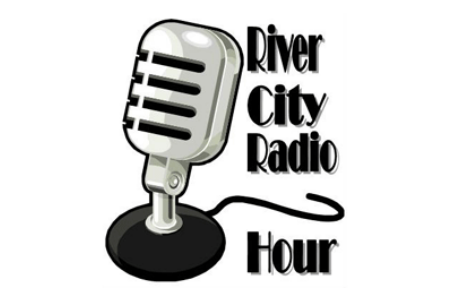 As the River City Radio Hour nears the end of this 2014-15 season, it packs the May performance with talent.  Jazz chanteuse Nadine Chase, country singer Brian Buchanan, poet/composer David Young (aka Duffy), humorist Marsha Howard, the renown Boogie Kings, and a new serial Ladies of the Library will be combined in a 90-minute performance that will capture magic of the long-running variety show has offered since 2007.
Nadine Chase brought her talent as a jazz vocalist to the Shenandoah Valley after a very successful career in Boston, New York, Las Vegas and with invitations to perform in Mexico, Japan and China.
Local audiences have heard her at venues from Charlottesville to Lexington.  Her debut CC, Cut to the Chase, was nominated for a Grammy.  Joining her will be Brian Buchanan.  Well-known in the Valley for his many performances with the prize-winning Southern Country Band, Brian is seen regularly on WVPT's Shenandoah Jamboree.  The singing cobbler, David Young, also joins the cast with his audience pleasing poetry.
The Radio Hour historical drama opens Waynesboro's past with drama and laughter.   In celebration of the 100th anniversary of the founding of the Waynesboro Public Library, the Radio Hour begins a new series, Ladies of the Library.  The first episode reveals the history that preceded the building of the Carnegie Library in 2015.
Completing the evening's entertainment will be the River City Radio Hour regulars.  The Boogie Kings bring the musical genius of William Hayes on keyboard and J. T. Fauber on percussion and Richard Adams on every other instrument providing accompaniment.  Marsha Howard again shares laughter and a bit of irony with her latest sets of jokes.  The popular sing-a-long will end the show.
Admission to the May 15th River City Radio Hour is Pay-What-You-Will at the door with open seating.  There are no advanced reservations.
For more information call the WTA office at 540-943-9999 or visit the Wayne Theatre website, www.waynetheatre.org