Matt Pita goes deep twice, but VMI falls to Samford, 10-6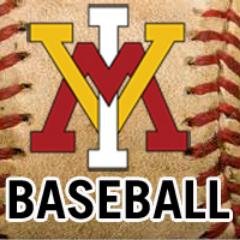 Matt Pita went deep twice, setting a school record for total bases in the process, but the Samford Bulldogs scored three runs in the eighth inning to hold off the VMI Keydets, 10-6, in the middle game of a SoCon series Friday in Birmingham, Ala.
Samford (32-23, 16-7) took a 7-3 lead into the eighth despite two homers by Pita and a solo blast by Jacob Jaye, and appeared to be cruising with ace closer Wyatt Burns on the mound. VMI (25-25, 11-12) would not go quietly, however, rallying for a three-spot in the eighth.
Pita, Will Malbon and Matt Dunlevy all had RBI singles to cut the margin to 7-6, but Samford was able to tally three runs in the bottom of the frame to account for the final margin.
With the two homers and a single, Pita set a new single season school record in total bases. He now has 151, surpassing Tyler Tharp's record set last season, and his slugging percentage of .709 would be the highest by a Keydet since 1996 and equal the fourth-highest ever.
The winning pitcher was Hamp Skinner (5-2), who allowed one run in two innings of relief work. Burns recorded his 10th save despite allowing three runs in three innings. Zak Kent dropped to 5-5 with the loss, as he allowed five earned runs in four-plus innings.
VMI and Samford wrap up their series and the regular season Saturday at 1 p.m.
Comments