Massanutten Resort resumes skiing operations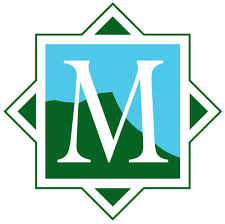 Massanutten Resort, a premier all-season resort in the heart of the Shenandoah Valley, has resumed its skiing operations, following a brief two-week closure due to record-breaking warm temperatures. To mark the occasion, the resort is inviting Scout troops, as well as active and inactive military personnel, for a fun-filled weekend on the slopes. The resort's snowmaking team has opened two additional trails for this weekend. Snow-tubing will remain closed for the remainder of the season.
"Our team has worked diligently to ensure we could reopen, even briefly, to welcome local troops for a fun-filled weekend and show our appreciation for our military community," said Sarah Elson, director of business relations at Massanutten Resort. "There aren't enough words to express the gratitude we feel for our servicemen and women, and we are incredibly grateful for the commitment they have made to defend our country. It is an honor to serve those who have served our country!"
A selection of featured activities is as follows, with full details available online at https://www.massresort.com/play/snow-sports/snow-specials/.
Snow Sports Scouts Day, Saturday, March 10
The package is $60 and includes:
o   Eight-hour slope-use ticket
o   Eight-hour equipment rentals
o   One-hour beginner group lesson (participant must be 7 years old or older)
o   Helmet (while supplies last)
Heroes on the Hill Ski Day, Sunday, March 11
Free slope-use ticket with valid military ID
o   Up to four free slope-use passes
o   Discount is not applicable for snow tubing, rentals, or lessons, and cannot be combined with other offers.
Massanutten Resort has a longstanding commitment to honoring veterans and active service duty members. Featured military discounts at Massanutten Resort can be found online at https://www.massresort.com/explore/our-resort/military-discounts/.
For more information on the resort, visit MassResort.com. Stay up-to-date on the latest news by following @MassResort on Instagram or follow Massanutten Resort on Facebook at www.facebook.com/massresort/.