Local
Man rams his car into Pennsylvania crowd, then beats his mother to death with a hammer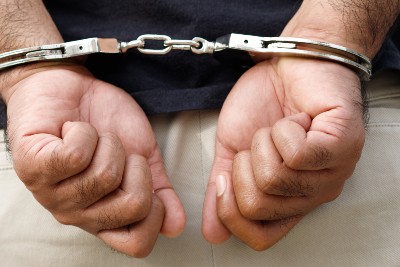 A Pennsylvania bar was holding a fund-raiser on Saturday to help families in a fire that killed 10 people. A 24-year-old guy fed up with arguing with his mom over money saw people having a good time, and sped his car into the crowd.
One person would die there, and 17 others were injured.
The guy fled the scene, drove back home, hit his mother with his car and then beat her to death with a hammer.
Just another Saturday night in America.
One among many questions in the aftermath: how do people capable of such things function in society b beforehand?
"Yeah, that was me," the suspect, Adrian Oswaldo Sura Reyes, told a state trooper during questioning in the death of his mother, who was asking if Reyes had heard anything about the incident at Intoxicology Department, the Berwick, Pa., bar hosting a benefit for families involved in the Aug. 5 fire in neighboring Nescopeck that killed 10, including three children.
In an awful twist in this story, a volunteer firefighter who had responded to the blaze, Harold Baker, and lost his 22-year-old daughter, 19-year-old son and six other family members in the fire, was also among those who responded to the scene of the beating death of Rosa D. Reyes, 56.
A 50-year-old woman from Wilkes-Barre, Pa., Rebecca L. Reese, was killed at the fund-raiser, and five others were critically injured.
According to police, Reyes, after an argument with his mother Saturday evening, drove off, saw the crowd at the bar, estimated to be 75 people, and turned his car around to drive through it.
"I didn't ram 'em. I just ran them over," he reportedly told police.