Man arrested following shooting that initially forced lockdown at Augusta County schools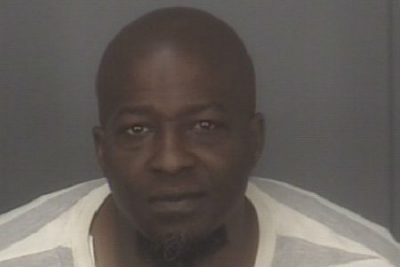 A man is in custody following a shooting that initially forced a lockdown of schools in the Riverheads school complex on Wednesday.
The Augusta County Emergency Operations Center received a 911 call Wednesday afternoon concerning a shooting. The caller indicated that he was at a construction site and had been shot at several times. The caller didn't know the address, but advised ECC that he and his co-workers had been at a service station in Greenville before heading to the work site. He indicated they passed Riverheads High School and were on a gravel road.
At this time the Riverheads school complex was placed on lockdown, and remained so until it was determined that the incident wasn't near the school, and that no threat existed at or near the Riverheads campus.
Through further investigation, it was determined that the construction site was located on Baylor Mill Road, Swoope. Deputies on scene determined that a contracted crew was working inside the home, while another laborer was working outside.
It's believed that an argument over loud music turned physical before the alleged offender, Kynord K. Jones, retrieved a handgun from a vehicle and shot it into the ground several times.
The shots were fired in close proximity to other crew members. No one was hit by the gunfire.
Jones was taken into custody and charged with:
Reckless handling of a firearm (misdemeanor)
Brandishing a firearm (misdemeanor)
Jones was subsequently released on an unsecured bond.
If anyone has any information about this case, please contact Deputy J. Nystrom at 540-245-5333 or Crime Stoppers at 800-322-2017.
Comments