Making sure consumers get what they paid for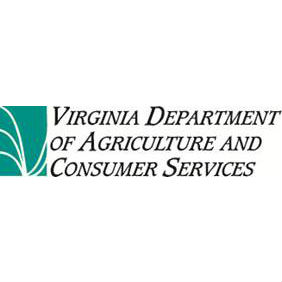 One of the oldest laws on the books in Virginia is the weights and measures law. Put simply, this law ensures that consumers get what they pay for, whether it is a gallon of gas, a pound of lunchmeat or the same price at the checkout scanner as the one on the shelves.
To recognize the importance of this work, the Virginia Department of Agriculture and Consumer Services (VDACS) joins the National Conference on Weights and Measures to observe National Weights and Measures Week March 1-7. This week commemorates the anniversary of John Adams' signing of the first weights and measures law on March 2, 1799, which required that each state receive a set of weights and measures standards.
The VDACS Office of Weights and Measures is responsible for the inspection of all commercially used weighing and measuring devices in the Commonwealth. This office administers the state's laws and regulations designed to maintain the integrity of transactions between buyers and sellers and prevent unfair competition in the marketplace.
Inspectors in the Office of Weights and Measures use highly accurate field standards and equipment to test commercial scales, meters and scanning equipment, and check the weight of packaged products. Inspectors are also responsible for testing the accuracy of fuel pumps and sampling of motor fuels. The office licenses individuals who certify the accuracy of weight tickets. In addition to its main office in Richmond, the Office of Weights and Measures operates three field offices and a metrology laboratory.
Here are just some of this office's activities during fiscal year 2017:
Conducted more than 9,500 calibrations of standards of mass and volume, and police radar tuning forks.
Conducted more than 73,000 tests of weighing and measuring devices, rejecting more than 17,000 for inaccuracies.
Collected and tested nearly 4,900 samples of motor fuels to verify octane ratings, percentage of ethanol and checked for the presence of water in the fuel.
Conducted nearly 52,000 point-of-sale inspections to verify the accuracy of store checkout scanners.
Verified the accurate weighing of more than 19,000 store-wrapped packaged items.
Investigated nearly 430 consumer complaints.