Lynchburg tops Wilmington, 5-1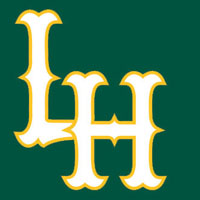 David Nick's two-run double in the first inning highlighted a three-run frame and sent Lynchburg on its way to 5-1 victory against Wilmington in front of a season-high 4,614 fans at Calvin Falwell Field Saturday night.
Lucas Sims and Alex Wilson combined for the Hillcats (19-21) to only allow one run on five hits and make the initial lead stick throughout. Sims (4-3) struck out four batters in six innings while walking a pair to earn his fourth victory of the season. Wilson entered in the seventh inning and retired all nine hitters he faced. He struck out two batters en route to his second three-inning save of the season. The right-hander now has three saves in total to tie Brandon Cunniff for the team lead.
After being informed he couldn't use a pink bat to lead off for the Hillcats on the 8th Annual Breast Cancer Awareness Night, Peraza grabbed a different piece of lumber and promptly ripped a double directly over third base. Kyle Wren followed with a walk, which set up an opportunity for Lynchburg to take the lead before an out was recorded. Nick hit a fly ball over the head of the left fielder Terrance Gore for a two-run double, and the Hillcats never looked back.
Later in the first, Levi Hyams turned on a pitch and hit a fly ball off the right field fence to drive home Nick. Nick has eight RBIs and 10 runs scored in 11 games since the Braves organization signed the former fourth-round draft pick as a free agent. For Hyams, the double earned him his 17th RBI of the year.
Wilmington's lone run came in the fourth inning after Mike Antonio hit a one-out double. Jack Lopez advanced Antonio to third with a base hit, and Cam Gallagher knocked him in with a sacrifice fly to right field.
Leading 3-1, the Hillcats tacked on two more in the seventh. Eric Garcia drew a leadoff walk, and Daniel Castro singled. Two batters later, Peraza hit an RBI single to drive home Garcia. Wren hit a sacrifice fly to right field to plate Castro and account for the final score, 5-1.
Lynchburg will conclude its four-game set with Wilmington Sunday at 2:05pm. Lay Batista (1-1, 5.11) will start for the Hillcats against Jonathan Dziedzic (4-2, 1.59). Gates open at 1pm, and fans who are unable to attend can listen to the game on 97.9 the Planet beginning with the Hillcats On-Deck Show presented by Amtrak Virginia at 1:40pm.
Comments