Lynchburg Hillcats take series finale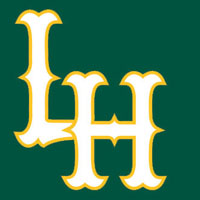 Lynchburg won the series finale against Frederick Thursday at City Stadium, 4-3, to salvage a four-game series. Tyler Krieger and Taylor Murphy each had two-hit games for the 'Cats. Justus Sheffield pitched five innings and struck out eight batters while only surrendering one walk.
Lynchburg and Frederick traded a run a piece in the first inning. Frederick began the game with two singles and a double by Winston Sawyerto take a 1-0 lead. The 'Cats answered with a leadoff triple from Greg Allen and a double by Tyler Krieger to knot the game up. Jonah Heim hit a solo homer in the fourth to put the Keys back on top. Erick Salcedo recorded an RBI double in the fifth inning to make the count 3-1.
Juan De La Cruz and Greg Allen singled and walked respectively to put two runners on base in the bottom of the fifth. Krieger singled to drive in De La Cruz and put Allen on third. Yu-Cheng Chang hit a sacrifice fly to right field to tie the game at 3-all. The Hillcats scratched across the eventual game-winning run in the sixth inning after a leadoff single to Luigi Rodriguez. Taylor Murphy proceeded to double to put two runners in scoring position. Back-to-back walks issued to Mark Mathias and Paul Hendrix gave the Hillcats a 4-3 lead.
After the two teams combined for 53 in the first three games of the series, stronger pitching prevailed in the series finale. Justus Sheffieldtook the no decision but was effective in his fourth start against Frederick. The lefty has 25 strikeouts in his last 16 2/3 innings, which span over three starts. He had a stretch from the first inning through the third where he struck out six of the eight batters he faced. Matt Whitehouse came out of the bullpen and picked up his first win for the Hillcats. He pitched two innings and scattered three hits, while also striking out three batters. Cameron Hill made his return from a brief stint in Columbus and picked up a save. Hill threw a perfect two innings and struck out a batter.
Greg Allen extended his team-best on-base streak to 25 straight games…Anthony Santander has hit safely in 15 of his last 16 contests after going 1-3 in the game…Hillcats improved to 11-11 in one-run games.
Lynchburg and Salem will face off in a four-game series beginning at City Stadium Friday at 6:30 p.m. Sean Brady (7-3, 4.68) will look to extend his win streak to three games after earning the Carolina League Pitcher of the Week this past week. Matt Kent (7-3, 2.98) will be on the mound for the Red Sox. Fans can listen to the action on 93.3 FM and 1320 AM as well as www.lynchburg-hillcats.com, beginning with the Hillcats On-Deck Show at 6:15 p.m.