Lynchburg Hillcats erupt in 11-4 win over Salem Red Sox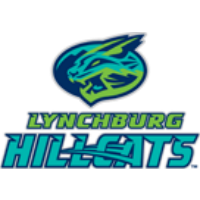 The Lynchburg Hillcats scored a season-high 11 runs en route to a 11-4 win against the Salem Red Sox on Thursday.
The Hillcats (16-17) also registered a season-best 18 hits against the Red Sox (17-17), eclipsing their previous season-high of 14 hits set on Wednesday against Frederick.
Lynchburg opened the scoring in the first inning. Jodd Carter led off the frame with a single. After stealing second base and moving to third on an error, Carter scored on a sacrifice fly by Luke Wakamatsu.
The Hillcats sent 12 hitters to the plate in a six-run second inning. Logan Ice started the frame with a walk, and then Dillon Persinger and Alexis Pantoja singled to load the bases with one out. Carter ripped a two-run single to extend Lynchburg's lead to 3-0. Wakamatsu followed with an RBI single, and two batters later, Trenton Brooks clubbed a two-run single of his own to give the Hillcats a 6-0 advantage. Emmanuel Tapia made it 7-0 by drawing a bases-loaded walk. At one point, Lynchburg recorded four straight hits in the frame.
With one out in the third, Carter blasted a solo home run, his third of the season. Later in the third inning, Anthony Miller drove in a run on a ground out, stretching the lead to 9-0.
Salem scored their four runs on two swings of the bat. Santiago Espinal hit a three-run home run in the fifth inning, his fifth of the year, and Bobby Dalbec hit a solo shot, his sixth of the season, in the sixth inning.
Lynchburg added two more runs in the ninth inning on a two-run single from Brooks.
Every Hillcats starter recorded at least one hit, and Carter, Persinger and Conner Capel each had three-hit games.
After being one-hit the Frederick Keys on Tuesday, the Hillcats have now picked up 32 hits over their last two contests.
Lynchburg starter Sam Hentges (Win, 3-1) pitched five innings, allowing three earned runs on six hits, striking out four.
Salem starter Bryan Mata (Loss, 1-2) was unable to make it out of the second inning. The 19-year-old lasted just 1.2 innings and surrendered seven runs (six earned) on seven hits.
The series continues on Friday with game two against the Red Sox. Right-hander Zach Plesac (2-2, 4.33) will make the start for the Hillcats, and left-hander Darwinzon Hernandez (2-1, 4.15) will start for Salem. First pitch is scheduled for 7:05 p.m at Haley Toyota Field.
Max Gun and Matt Present will be on the air at 6:55 p.m. with the Hillcats pre-game show on TuneIn Radio and the Radio434 App.
For tickets or more information, visit lynchburg-hillcats.com, call 434-528-1144. or stop by the City Stadium box office.
Comments