Lynchburg Hillcats drop seesaw battle to Myrtle Beach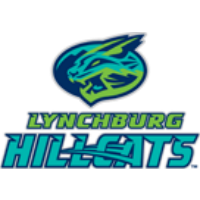 The Lynchburg Hillcats dropped a back-and-fourth affair against the Myrtle Beach Pelicans on Thursday, losing 4-3. The Hillcats (23-21) dropped three out of four games to the Pelicans (20-27) in the first leg of their season-long eight-game road trip.
Tied 3-3 in the eighth, the Birds loaded the bases on three walks (one intentional) with one out. Dalbert Siri (Loss, 1-2) rebounded to strike out Andruw Monasterio for the second out. Then, on an 0-1 pitch to Connor Myers, Siri uncorked a wild pitch to allow Daniel Spingola to score from third base for the winning run.
Dillon Persinger singled with two outs in the ninth, but pinch-hitter Mitch Longo struck out to end the game.
Lynchburg drops to 6-3 in one-run contests.
Myrtle Beach jumped out to an early lead in the first inning. Monasterio walked to start the frame, and advanced to third on a Myers single before P.J. Higgins hit into a fielder's choice to score Monasterio for a 1-0 lead.
The Hillcats tied the game at 1-1 in the third. Persinger reached on an infield single and advanced to second base on an error. After moving to third on a ground out, Persinger scored when Jodd Carter hit into a fielder's choice.
In the sixth, the Pelicans regained the lead. Spingola led off the inning with a double, and Luis Ayala followed by laying down a bunt. Lynchburg catcher Gavin Collins threw the ball away into right field trying to retire Ayala. allowing him to take second base while Spingola scored. Later in the frame, Aramis Ademan ripped an RBI double to score Ayala to give the Birds a 3-1 lead.
Lynchburg evened the score in the eighth. Alexis Pantoja reached on an infield single, and scored after Carter sliced an RBI triple to right field. With two out, Conner Capel singled to score Carter, tying the game at 3-3.
Felix Tati pitched five innings, and allowed one run on five hits, striking out four. Ben Krauth surrendered two earned runs on three hits in 0.2 innings, and Luis Jimenez pitched 1.1 scoreless frames.
Pelicans starter Matt Swarmer logged six innings, and gave up one unearned run on six hits while striking out seven. He left the game in the seventh inning with an undisclosed injury. Wyatt Short (Win, 1-1) allowed two earned runs in two innings and Jhon Romero (Save, 3) struck out the side in the ninth.
The Hillcats road trip continues on Friday with game one of a four-game series against the Buies Creek Astros. Left-hander Tanner Tully (2-3, 4.50) will start for Lynchburg, while the Astros have not yet announced a starter. First pitch is scheduled for 6 p.m. at Jim Perry Stadium.
Max Gun will be on the air from Buies Creek at 5:50 p.m. with the Hillcats pre-game show on TuneIn Radio and the Radio434 App.
For tickets and more information visit Lynchburg-hillcats.com, the City Stadium Box Office, or call 434-528-1144.
Comments