Lynchburg Hillcats announce partnership with LiveSource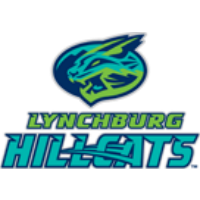 The Lynchburg Hillcats and LiveSource LLC announced a new partnership to utilize fan engagement in a mobile auction platform. The Hillcats will be using the LiveSource mobile app to offer fans opportunities for charitable auctions, unique memorabilia, and fan experiences.
The LiveSource app will provide a better experience for fans bidding at the ballpark, as the entire process can be done via a smartphone or tablet. Fans who are not in attendance at a particular game will have the opportunity to bid through the app as well, eliminating the standard of in-person bidding. Payment, winning, bidding and delivery is all facilitated on mobile devices through the LiveSource app and website.
"We are constantly searching for ways to improve our fans' game day experience at City Stadium and beyond," said Matt Klein, Hillcats Assistant General Manager. "We are thrilled to partner with LiveSouce, a new and innovative platform that will allow our fans to bid on specialty items without leaving their seat and missing any portion of the game. It also allows our fans who are unable to attend a game the same opportunity to bid and contribute to some of our great charitable causes. As an organization, we look forward to seeing the convenience of LiveSource lead to increased philanthropic efforts to the great charitable causes in the Lynchburg community."
Founded in 2016 by Scott F. Levin, the LiveSource platform gives fans in attendance and at home the ability to bid on items and experiences that become available during an event. Bidding, winning, payment and delivery is all facilitated on mobile devices through the LiveSource app and website. This technology enables partners to surprise and electrify fans with unanticipated opportunities as LiveSource partners can react instantly to initiate auctions for the fans while they are most excited – right then and there during the event. LiveSource auctions will allow Quakes fans to support and connect with the team in a fun and exciting way by gaining in-the-moment access to authenticated memorabilia and experiences. By monetizing fan experiences and game memorabilia, LiveSource will create new avenues for quality fundraising that don't necessitate months of advance planning and preparation. The LiveSource software is simple and easy to use, and it handles the entire sales process from posting to payment to arranging delivery.
"LiveSource is thrilled to be partnering with one of the preeminent baseball organizations in the country," said Scott Levin. "The Hillcats will be exciting fans by delivering unique auction items during many of their games, and our passionate team will be supporting them at every turn to make sure this is hugely successful for the organization, their fans and LiveSource. I think we'll have baseball fans at these games and from around the country tuned in and bidding at every event where we are present."
Fans can download the app today for iOS and Android.
For tickets or more information, visit lynchburg-hillcats.com, call 434-528-1144, or visit the City Stadium box office.
Comments