Lynchburg falls in slugfest, 12-8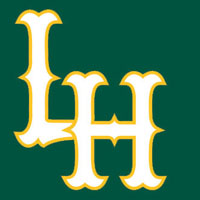 Anthony Santander homered, and four different Hillcats had a multi-hit game, but Lynchburg fell 12-8 against Frederick at City Stadium Tuesday night.
Frederick scored twice in the first and three runs in the second to jump out to a 5-0 lead after two frames. Aderlin Rodriguezhad an RBI single in each stanza, and Erick Salcedo scored twice to help the Keys build the early cushion.
Lynchburg scored a run in each of the fourth and fifth innings. Greg Allen's RBI double in the fourth plated Mark Mathias, andAnthony Santander hit a solo home run to lead off the fifth. It marked Santander's ninth homer of the season, and his second when batting right-handed.
Both teams batted around in the seventh inning, which saw Frederick and Lynchburg score a total of 11 runs in the inning. Frederick tallied seven of them, while Lynchburg pushed four across. Aderlin Rodriguez had a three-run triple as part of the offensive outburst, and Josh Hart added a two-run homer for Frederick to cap off the Keys' big frame.
Lynchburg answered with four runs in the home half. Allen opened with a double and advanced to third on a base hit bySantander. Yu-Cheng Chang walked to load the bases with two outs. Francisco Mejia blooped a single to right field that scoredAllen and Santander. Mejia stretched his hitting streak to 31 straight games as a result. He has hit safely in all seven games he has played with the Hillcats after hitting in 24 in a row with Lake County before his promotion. Following a Luigi Rodriguez walk,Mathias came through with a two-out, two-run single of his own to drive in Chang and Mejia. That cut the Hillcats deficit to 12-6.
The Hillcats' final two runs came in the ninth. Mejia led off with a single to right, and Mathias singled as well to put a couple runners on base. Juan De La Cruz brought in one with an RBI groundout, and Allen drove in the other with a two-out single.
Six of the Hillcats' eight RBIs came with two outs in the inning…Santander, Mejia and Mathias all finished with two-hit performances, while Allen went 3-6 in the contest…Luis Lugo (4-3) took the loss after giving up five runs on six hits in four innings…The outing broke his streak of four consecutive quality starts…The Hillcats are 0-5 at home in the second half.
Lynchburg plays Frederick Wednesday at 6:30 p.m. Mitch Brown (2-6, 5.20) will start for the Hillcats. Fans can listen to the action on 93.3 FM and 1320 AM as well as www.lynchburg-hillcats.com, beginning with the Hillcats On-Deck Show at 6:15 p.m.