Local March for Our Lives rally in Charlottesville on Saturday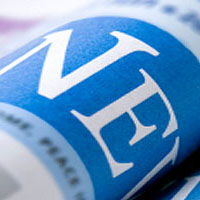 On Saturday, the people of Charlottesville will march in solidarity with millions of others around the world to demand our elected leaders take action against gun violence.
Last month, 17 people were murdered at Marjory Stoneman Douglas High School in Parkland, Florida, the latest among the tens of thousands killed by guns every year in America. Huge majorities of Americans support reasonable regulations on firearms. Yet for too long, the power of the gun-extremist lobby has bent our government to the desires of this tiny minority—and trampled on the rights of all citizens to life and safety.
No more. On Saturday, Charlottesville will demand that our officials put a stop to this bloodshed. We march to support the courageous Parkland students and all those whose lives have been changed by gun violence. And we march to warn elected leaders that they will take steps to protect us from this scourge—or we will find new leaders who will.
The March for Our Lives in Charlottesville is organized by a broad coalition of social justice and community groups: Indivisible Charlottesville, Moms Demand Action, Charlottesville Clergy Collective, Women of the Fifth, Charlottesville Coalition for Gun Violence Prevention, Together Cville, Indivisible Nelson County, Charlottesville NOW, Minority Rights Coalition at UVA, UVA Student Council, and others in the Charlottesville community.