Top News
Local Chick-fil-A operator opening first Staunton restaurant on July 11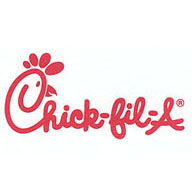 Local franchise owner Jay Hawkins will open Staunton's first Chick-fil-A restaurant on July 11, bringing more than 100 new jobs to the area, a chance for up to 100 adults to win free Chick-fil-A meals for a year and a children's book drive benefitting Bessie Weller Elementary School.
Hawkins is continuing to interview for full- and part-time positions with benefits including scholarships, flexible schedules, and Sundays off to spend time with family and friends. Interested applicants may apply online at www.stauntoncfa.com.
The celebration at the new restaurant, located at 101 George Cochran Pkwy., will feature a family-friendly overnight First 100 party that will pop up in the restaurant parking lot starting at 6 a.m. on July 10,24 hours before the grand opening. Guests will try to be one of the first 100 adults through the door to win a year of free Chick-fil-A meals. The community event is open to those residing in specific zip codes surrounding the restaurant with details and rules found athttps://thechickenwire.chick-fil-a.com/News/Future-Openings.
The Chick-fil-A First 100.
A tradition going back more than 14 years, Chick-fil-A's First 100 celebration has given away more than $34 million in free food through 2017 and continues to be the chain's signature grand opening event. Rain, snow and extreme temperatures do not deter Chick-fil-A fans who arrive with tents, chairs, TVs and computers to stay entertained.
Each fan hopes to win a digital offer card loaded with a one-year supply of free Chick-fil-A meals (52 meals with each consisting of a Chick-fil-A Chicken Sandwich, medium Waffle Potato Fries and a medium beverage) that will be awarded to the first 100 eligible adults– ages 18 and older with identification – around 6 a.m. on July 11. If more than 100 people are onsite when the line officially opens at 6 a.m. on July 10, a drawing will be held to randomly select the First 100. Those chosen will be required to camp out until the grand opening in order to secure their spot.
About Franchise Operator Jay Hawkins
Veteran Operator Hawkins first joined the Chick-fil-A family in 2006 after graduating from Clemson University with degrees in business management and psychology. Working under the direction of Operator Herb Tyler as the lead manager at the Chick-fil-A in Seneca, S.C., Hawkins refined and cultivated the leadership skills needed to spend a few years traveling the country as part of Chick-fil-A's Leadership Development Program serving as an Interim Manager at existing restaurants in Superior, Colo., and Edmond, Okla. In 2008, Hawkins' dream of becoming an Operator was realized when he was selected for the Waynesboro location, which he will continue to operate along with the new Staunton location.
Becoming a Chick-fil-A franchise owner is no small feat as the company receives nearly 40,000 applications yearly for approximately 100 franchise opportunities. Having been an Operator at the Chick-fil-A restaurant in Waynesboro for nearly eight years, Hawkins, his wife Katherine, and their three young children – Caroline, James and Luke – are excited for the new opportunities the location in Staunton will bring.
"We are thrilled to be opening up a second location so close and being able to continue to serve the people in Augusta County in a more convenient way," says Hawkins. "We feel truly blessed and we hope we continue to serve the people of Staunton with honor, dignity, and respect as we have strived to do in Waynesboro."
Children's Book Drive & Operation Gratitude
Reflective of his continued passion around making a difference in the community he calls home, Hawkins is using his opening to invite his First 100 and restaurant guests to participate in a children's book drive to benefit Bessie Weller Elementary School. He will be collecting new and gently used children's books through grand opening week to be placed in a nearly 3-foot Book House, built from reclaimed wood. Since 2014, Chick-fil-A has collected more than 66,000 books that have been donated to 363 local organizations in 45 states and Washington, D.C.
Hawkins is also using his grand opening celebrations to partner with Operation Gratitude and is asking his First 100 guests to participate in writing "Thank You" letters for care packages to be sent to troops, veterans, new recruits, or first responders around the world.
Restaurant Details
The approximately 5,000-square-footStaunton Chick-fil-A restaurant features a:
heritage restaurant design that showcases handmade, authentic materials for a vintage-inspired interior, including a large gathering table made from reclaimed wood, subway tiles, and light fixtures made from recycled Coca-Cola bottles and peach baskets.
two-story interactive indoor play area for children and free Wi-Fi.
canopied outdoor drive-thru featuring dual ordering lanes and screens to enable customers to move quickly into a single lane for payment and pickup.
designated Chick-fil-A One app ordering pickup parking space for easy mobile pickup.
dining room that seats 129 and additional outdoor patio seating for 24.
full-service menu with a variety of healthy and dietary options and breakfast until

10:30 a.m.

, and will be open from 

6:30 a.m. to 10 p.m.

, 

Monday

 through 

Saturday

. Chick-fil-A locations are closed

on Sunday

 to provide a day of rest and time with family and friends for team members.
Chick-fil-A in Virginia
Chick-fil-A first opened its doors in Virginia in October of 1974 inside Tower Mall in Portsmouth. The Staunton Chick-fil-A becomes the second location in Augusta County, the eighth location within 50 miles of the new restaurant and is among the 129 Chick-fil-A locations scheduled to open this year across the country, creating more than 12,000 new jobs. For more information about the new Staunton location, visit their Facebook page at www.facebook.com/ChickfilAStauntonWaynesboro/.