Local author Clifford Garstang added to Virginia Festival of the Book lineup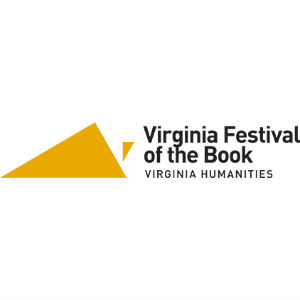 The 2020 Virginia Festival of the Book will host award-winning author Clifford Garstang at the Central JMRL Library on Thursday, March 19, at noon.
Garstang will participate in the program "Stories of Displacement: Fiction, Far from Home," discussing novels and stories that reconsider the meaning of family when one arrives in an unfamiliar landscape.
Garstang will be joined by Mimi Lok, author of Last of her Name and Michael Zapata, author of The Lost Book of Adana Moreau.
Specific information about the program can be found at VaBook.org.
Author of the novel The Shaman of Turtle Valley, Garstang is also the author of What the Zhang Boys Know, a novel in stories that won the Library of Virginia Award for Fiction, and a collection of short stories, In an Uncharted Country. He is also the editor of the anthology series, Everywhere Stories: Short Fiction from a Small Planet, which features stories set in countries around the world, as well as the co-founder and former editor of Prime Number Magazine.
A former Peace Corps Volunteer and international lawyer, Garstang lives near Staunton.
The Shaman of Turtle Valley, set in South Korea and the Shenandoah Valley, is a novel about reinvention, loss, the conflicts that divide families, and the love that can unite them. According to Kate Christensen, winner of the PEN/Faulkner award and the author of The Great Man and The Last Cruise, "[Garstang] imbues the novel with a powerful undertow of empathy, alignment, and imaginative comprehension. This is a story about the many kinds of love—beautifully written, unerringly told."
About the Virginia Festival of the Book
A signature program of Virginia Humanities and the Virginia Center for the Book, the Virginia Festival of the Book brings readers and writers together for a five-day program of mostly free events including author readings, book signings, panel discussions, programs for children, and more. The 26th annual Festival will be held March 18-22, in Charlottesville and Albemarle County.
The Festival has consistently attracted audiences of more than 20,000 from more than forty states each year, with an estimated local economic impact of about $4 million annually.
To learn more, please visit VaBook.org.
Comments